Be part of it no matter where you are!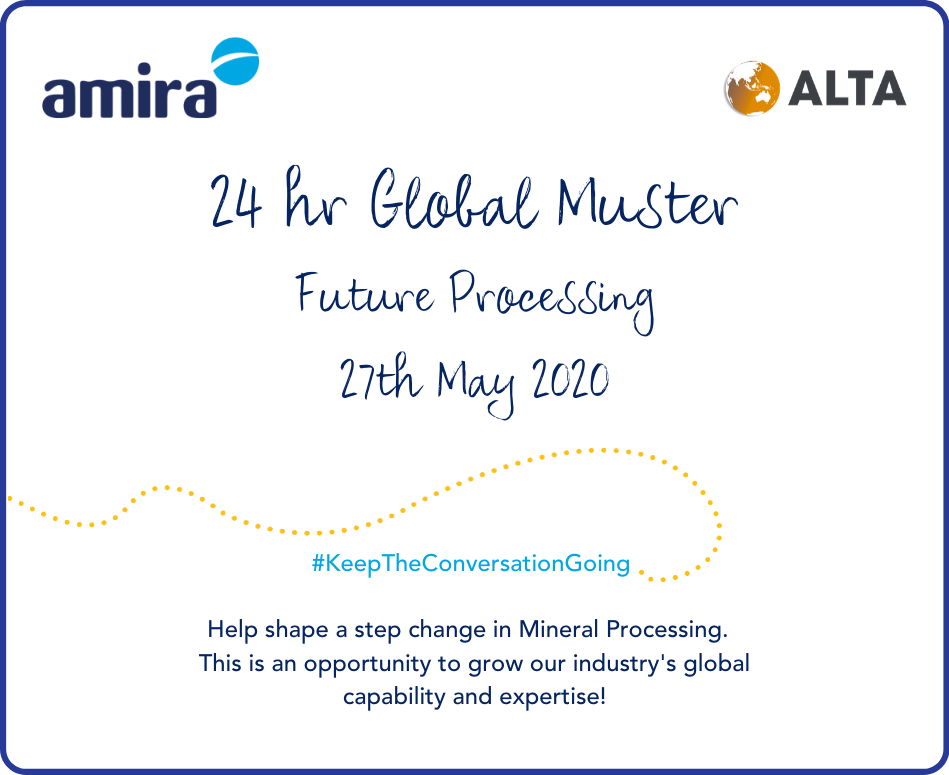 Amira Global is excited to announce that we are partnering with ALTA to deliver an amazing global online collaborative event that will provide you with an avenue to keep the innovation pipeline moving forward.
Spanning a full 24 hours, Amira will host conversations, discussions, panels, workshops and roadmapping allowing the world to collaborate and shine a light on the latest advances, showcase research, development, technology, innovation and implementation.
Dr Aleksandar Nikoloski, Associate Professor, Academic Chair | Extractive Metallurgy at Murdoch University will chair the Muster.
Download the 24 hr Global Muster – Future Processing Program here
Please note that the program is continually being updated so presenters & topics may change.
Join us in this global collaboration, identify the gaps, bring together the world's best brains, and facilitate an acceleration of knowledge transfer, skills development and idea generation. Register your interest today.