Celebrating Mining Industry 6.0 through global Remote Operations, Automation and Robotics!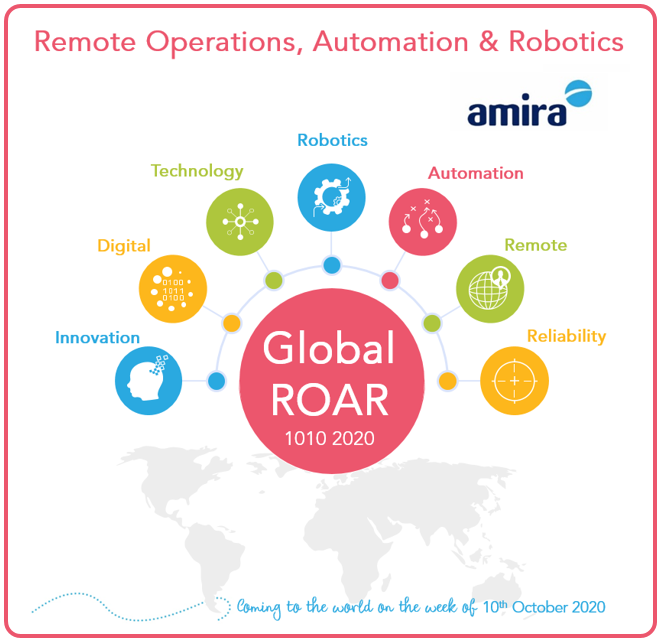 Amira Global is excited to announce the Global ROAR, an interactive global showpiece to bring together the world's leading innovators, researchers, entrepreneurs and resource sector operators to advance the industry's capability and understanding on remote operations, automation and robotics to meet Industry 6.0.
Leading up to the 10:10 on the 10th October 2020, Amira Global will host a 24hr Muster (starting at 00:10 UTC 9th October 2020) that includes technology showcases, presentations, and panels.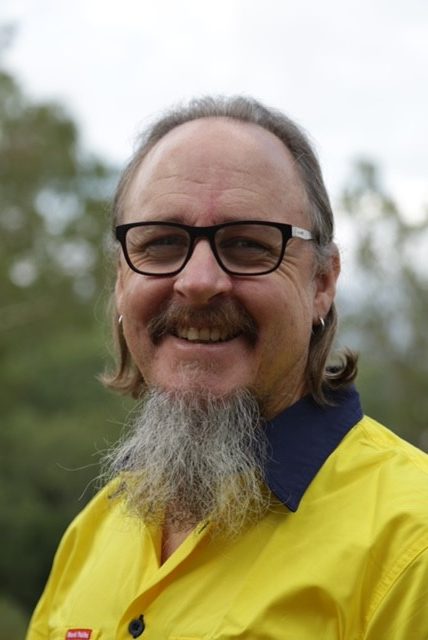 We are delighted to announce that Andrew Scott will chair the Global ROAR. Andrew has a long history in technology innovation, with over 30 years of experience in the resource industry with Placer Dome and Barrick Gold. Andrew Studied biotechnology and computer science at the University of Queensland. He is part of the founding team for the Global Mining Guidelines collaboration group, and more recently the chair for Queensland Robotics (a member of Robotics Australia – growing the robotics Industry globally). Andrew is interested in deep symbiotic collaboration to stimulate, promote and realise positive outcomes for humanity and the planet earth.
Queensland Robotics is a cluster where Industry, Researchers, Government, Entrepreneurs, Startups and Venture capitalists are working together to grow the Australian robotics industry through collaboration, trust and innovation.
Themes include:
Physical spaces and events: Physical Testing Facilities; Launch events
Technology: Robotics; Remote Operations; Infrastructure
Digital: Data science and analytics; Digital testing and certification; Digital twinning; Interoperability; Cyber security; Machine learning & AI
Education & Community: Future of work; Education; Community; Ethics and governance
Submissions to present are now closed. We have had an amazing response and are working with Andrew to put together what is shaping up to be a wonderful program to be published very soon
Download the Global ROAR Program
Registrations are now open. Register below to attend the Global ROAR.
You will receive an invite and link to participate after registration.
Register here for the Global ROAR
We look forward to you joining in this global collaboration, showcasing the best and brightest ideas from around the world to enhance, sustain and share new ideas and opportunities.
Event Partner