The digital mine is step closer with the finalisation of an interoperability standard that supports many of common information exchanges used in the mining sector
Managing Director at Enterprise Transformation Partners (ETP) and the leader of an interoperability project P1208 with Amira Global, John Kirkman, said the recently updated ISA-95 standard and the Open Process Automation Standards (OPAS) enabled a game changing paradigm for mining and oil and gas companies trying to improve operational performance via digital investments.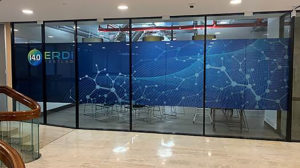 It offers the mining sector the chance to implement automation of the key non-physical business processes that ultimately determine how effectively they operate.
"Digital Interoperability is about getting systems to speak a common language so they can automatically exchange meaningful information in real-time," Mr Kirkman said.
"Today, the exchange of information between processes, teams and systems is highly manual, cadence-based and prone to error and aggregation. This is because core software packages are not designed to automatically and electronically exchange information in a common format.
"Enhancing these systems to support interoperability standards will lead to significant bottom-line benefits for mining companies in terms of increased throughput and lower operating costs. This enables i4.0 aligned operating models moving from cadence triggered, human optimised operating models to an opportunity triggered, software optimised operating model."
He said mining companies can expect less manual data entry and greater opportunities to introduce new technology.
"It's difficult and expensive to integrate new technology into a mine. It is much easier with a plug and play architecture with return on investments in weeks, rather than months or years. This has benefits in terms of enabling more rapid implementation of technology and the ability to trial technology and prove without disrupting operations and at low costs.
"From a vendor's perspective, this will enable opportunities to demonstrate and implement your technology in much shorter time frames."
Interoperability project: an opportunity for miners and METS
Amira Global's P1208 Interoperability Enablement for Natural Resources project is designed to realise the digital mine.
Mr Kirkman said the industry challenge historically has been the lack of a sufficiently mature interoperability standards. If a standard does not cover all the functional information requirements to support an industry, then implementing it strictly can limit critical information flow.
With the latest updates to ISA-95 and B2MML v7.0 this is no longer the case. Now these standards actually surpass the information types that mining software vendors have in their existing systems.
ETP has already worked with a handful of mining vendors to enhance their software to support the standards and have implemented these products into an operational mine, rail and port.
A couple of findings from this project are:
There are no instances of an information type required by the end-customer or other systems not catered for by the standard
All vendors were able to enhance their software to support the standards
Software performance was the limiting factor in how much data could be exchanged, not the standard.
"The concept of an interoperable plug and play architecture is not new, it is an underpinning component of the official Industry 4.0 reference architecture (RAMI)," Mr Kirkman said.
"IAS-95 originally came from the manufacturing sector. We spent many years working with the standards group for it to be useful for both manufacturing and mining. The standards were there but they have not been mature enough until now."
Reaping the benefits
The project will use interoperability standards to run proof-of-concepts within sponsor mines as well as selected METS companies whom have already updated or are in the processing of updating their software to support the standards.
"The project allows its partners to gain knowledge around this emerging area so they are empowered to implement these architectures," Mr Kirkman said.
"We are engaging several well-known mining vendors that have mature products in the marketplace and have already or are in the process of enhancing their software to support ISA-95 standards.
The Proof of Concept will include demonstrating these software packages with test data that simulates (at scale) the operational mines of our Amira P1208 industry partners. -.
Mr Kirkman said the benefit to sponsors was exposure to, and confidence in applying, interoperable systems in a real operation.
For the METS companies, it was an opportunity for new offerings.
"Traditionally, it's been hard for vendors to get their software into a new operation and hard for operations to get new technology because of the requirements to integrate," he said.
"This standard opens the market because it's easier to trial the technology in an operation and have it implemented.
"Anyone can come down to the i4.0 TestLab and we will train them in how to enhance their software."
The Amira Global project is underway at the University of Western Australia i4.0 Test Lab in Perth. Sponsorship is still available to mining companies. View the interoperability enablement for natural resources project for more information.