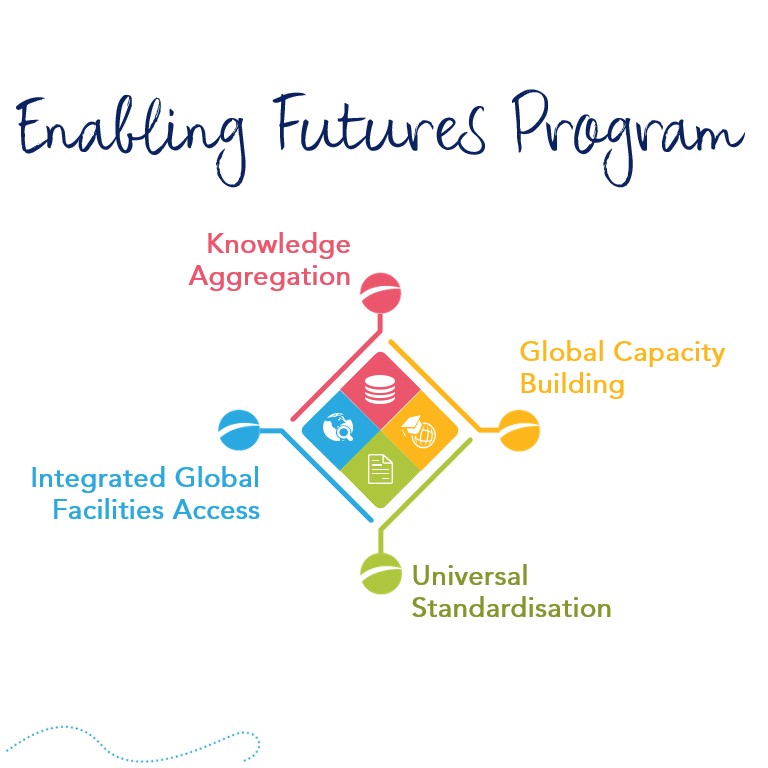 Core to the success of Amira's Futures Programs is the Enabling Futures Program which ensures an integrated delivery for our research, development and innovation programs, and to ensure outcomes that can lead to industry transformation are translated into actual practice.
We are delighted to share the news that Dr Anil Subramanya has accepted the role of GM Enabling Futures. Anil will work closely with the Futures Programs team to shape and deliver the four core aspects of the Enabling Futures Program:
Knowledge Aggregation: synthesis of Amira's database of 60 years accumulated knowledge and technology into a dynamically accessible system that can inform and accelerate further knowledge and capability and transfer to the community.
Global Capacity Building: a Future Workforce Program to foster development of a global talent pipeline to implement knowledge and technology emerging from Amira Futures Programs.
Integrated Global Facilities Access: create and facilitate access to a global network of diverse, locally relevant test sites, test laboratories, virtual laboratories and design CoLabs. Accelerate knowledge, technology and analytics testing and scaling, without interrupting on-site production and activities.
Universal Standardisation: standardisation of the value chain to increase efficiency and productivity and accelerate, support, and sustain R&D+I2 transfer and implementation; work with standards and guidelines groups to align and provide pragmatic integration for delivery.
We are excited to collaborate with the Amira ecosystem to accelerate the Enabling Futures Program and the associated value for our Members and the wider resources community.
To find our more contact Dr Anil Subramanya, Amira Global's GM Enabling Futures.