Many of today's mining industry leaders have been involved with Amira Global projects. This week the spotlight is on Dr Ayesha Ahmed, Geochemist with Teck Resources, Vancouver.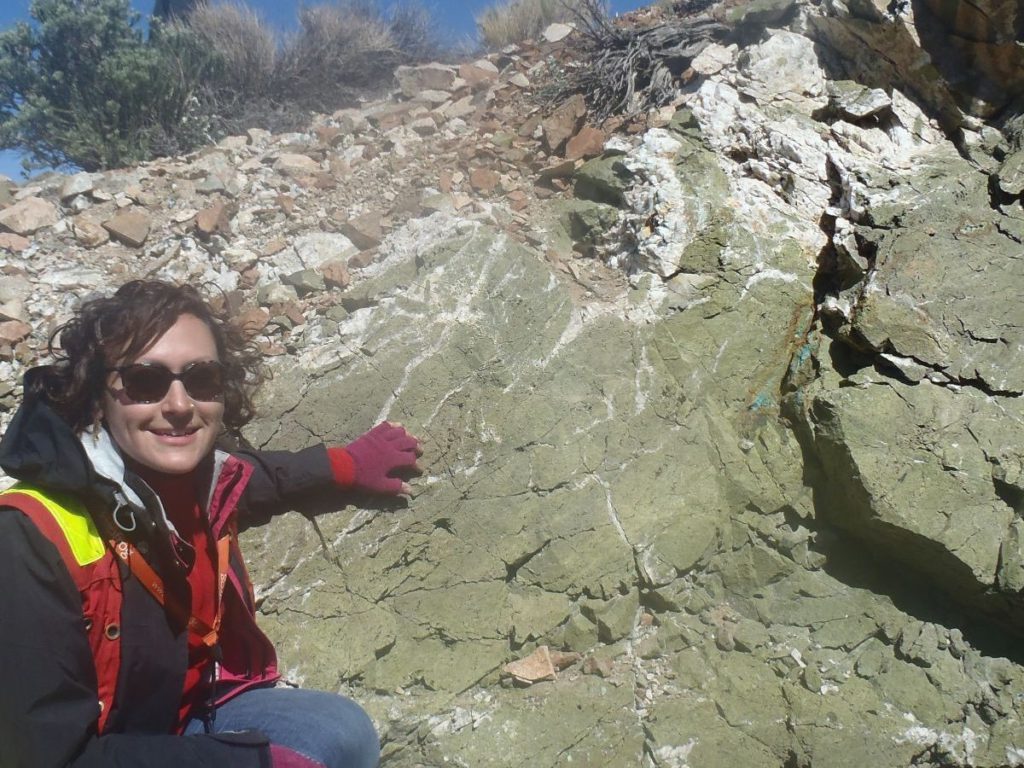 In an interview with Amira Global, Canadian-born Ayesha Ahmed spoke about her time in Australia working on her PhD at the Centre for Ore Deposit and Earth Sciences (CODES) in Tasmania.
Thesis: Epidote and chlorite mineral chemistry from the Yerington porphyry copper district, USA – genetic and exploration implications
Ayesha studied spatial and temporal patterns in epidote and chlorite compositions from the Yerington porphyry copper district in Nevada, USA. Her thesis was part of the Amira Global project P1153: Applying the explorers' toolbox to discover porphyry and epithermal Cu, Au and Mo deposits. Yerington was the perfect natural laboratory for her project, because Mesozoic rocks and associated ore deposits were tilted up to 90° during Basin and Range extension. This tilting gave her unparalleled access to surface exposures of the roots, centres, and tops of porphyry and skarn deposits in the district. The sample suite she collected in the field gave her the ability to evaluate changes in epidote and chlorite mineral composition as a function of both lateral and vertical distance from a deposit centre, with a view to developing a suite of mineral proximitors and bathymeters that explorers could use to help locate themselves within a porphyry system.
The P1153 project attracted sponsorship from 11 global mining and exploration companies and was successfully concluded in 2018. Ayesha's PhD is still under an Amira confidentiality agreement but should be available for public consumption in early 2021. Since the conclusion of P1153, a new Amira project was initiated in July 2019 entitled P1202: Far field and near mine footprints – finding and defining the next generation of Tier 1 ore deposits. This project has attracted sponsorship from 14 global mining and exploration companies, many of which have submitted study sites to the program. The research sees the development of new tools that facilitate cost-effective exploration programs and resource assessments for porphyry, epithermal, skarn and other ore deposit types at the regional, district, and near-mine scales.
Following completion of her PhD in 2019 and after 8 productive years in Australia, Ayesha moved back to her hometown of Vancouver to take up a role as a Geochemist with Teck Resources. She attributes this role largely to her involvement with an Amira Global project, as her current employer, Teck Resources Limited, was a P1153 sponsor.
"I am a great supporter of Amira Global. The projects are extremely well-funded, meaning that the work that needs to get done to solve a scientific problem, can get done. Furthermore, the Amira industry sponsors ensure that the exploration relevance of academic projects is maintained, which continually focused my research. I came away from the project having met and worked with some of the best geologists and geochemists in the world".
"It is truly a global network; it is how I got my role with Teck Resources. I would not be in the same position I am now without having done my PhD through the Amira Global project."