Speakers
Get ready for an exhilarating lineup of speakers at the Exploration Managers Conference! Our distinguished experts will delve into captivating themes of the next generation and topics of how digitalisation and data science are reshaping exploration, exploring the ESG-Exploration nexus and defining and nurturing the next generation of geoscientists and explorers that will expand your horizons and push the boundaries of exploration. Prepare to be inspired as they share their experiences, discoveries, and visions for the future of exploration. Brace yourself for an electrifying program that will ignite your passion and propel your exploration endeavors to new heights!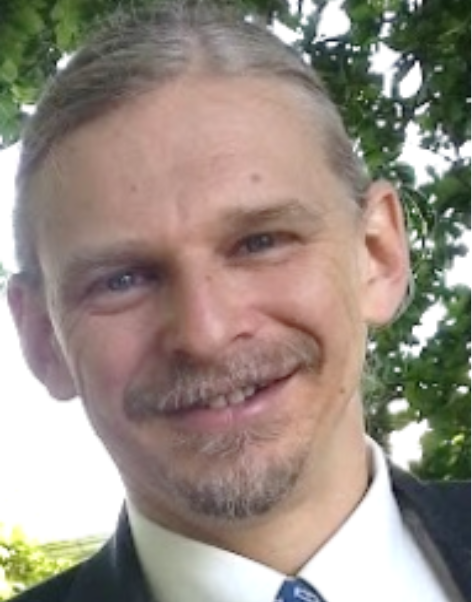 Mr Paul Agnew
Chief Advisor – Exploration Technology
Rio Tinto
Paul Agnew is an exploration geologist with more than 35 years of experience with Rio Tinto Exploration searching for a wide range of commodities in diverse environments. He is currently Chief Advisor – Exploration Technology, supporting a global team of technical specialists to develop and deliver innovative exploration technologies to improve the efficiency and effectiveness of mineral exploration.
---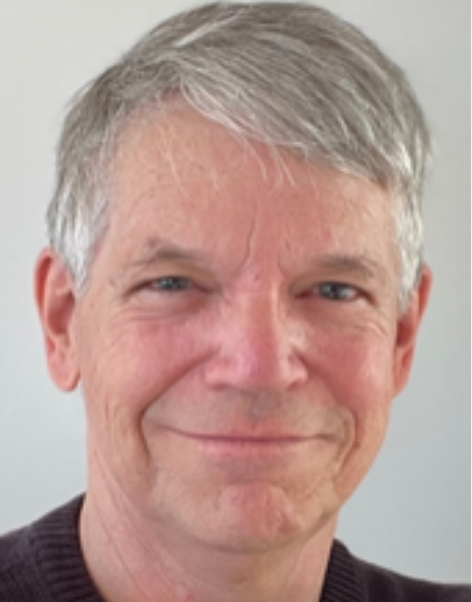 Professor Stuart Simmons
Consulting Geologist / Professor
SEG/ University of Utah
Stuart Simmons is a consulting geologist (Hot Solutions Ltd, New Zealand) and a research professor (University of Utah), and he is primarily known for his work on epithermal Au-Ag deposits and geothermal resources. His work is directed at understanding the geological, hydrological, and geochemical controls on hydrothermal fluid flow, precious metal mineralization and heat transfer. Stuart received his PhD in Geology at from the University Minnesota, and he has published over 70 refereed papers and technical reports in a wide range of journals. In 2014, he was awarded the SEG Silver Medal and in 2018, the SEG Marsden Medal, and he is the SEG President for 2023.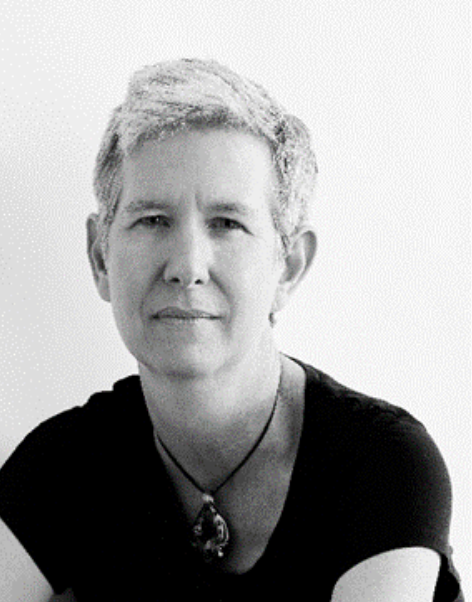 Dr. Michelle Carey
Chief of Product Management & Marketing
IMDEX
Michelle Carey is an accomplished Technology Executive, Board Member, Geologist, Geochemist, Environmental Hydrologist and is PhD accredited. She started her career in 1995 in the Western Australian Goldfields region as a geologist before taking the plunge and moving to Melbourne to do her PhD. On finishing she applied her skills in the environmental sphere working for a large consultancy group in the early noughties. It's here that Michelle developed her drive for taking a strategic approach in balancing what's best for the environment, community and project. Michelle couldn't resist the lure of exploration returning to WMC (BHP post takeover). Michelle built her management expertise in this time which saw her taking on exploration management roles. It was in these management roles that Michelle decided she wanted to take a different direction and move into Technology. She joined ioGlobal as their Geochemistry Manager and it wasn't long before she was promoted into the Chief Operating Officer role. In 2012 ioGlobal was acquired by Imdex Limited where Michelle has held various Senior Leadership and Executive positions. Her current role is Chief of Product Management & Marketing and she is also a non-executive Board Member at Austmine (alternate) and Datarock
---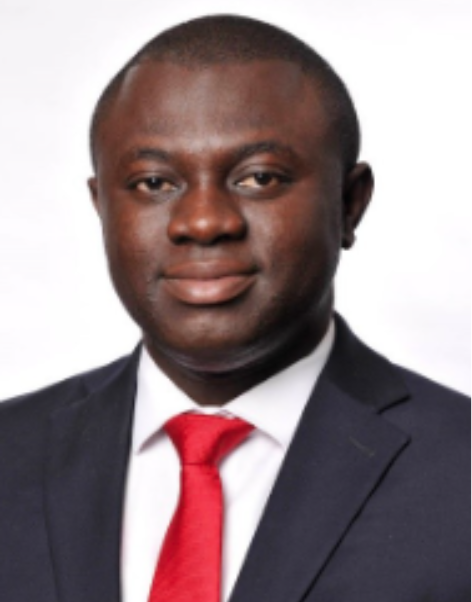 Dr Kwasi Ampofo
Head of Metals and Mining
Bloomberg
Kwasi Ampofo is the Head of Metals and Mining at BloombergNEF based in London. His team's research covers industrial metals, rare-earth metals, battery metals and the pathways for miners to reach net-zero. Prior to BloombergNEF, he was a mining engineer at Anglo American and a management consultant at Nous Group in Australia. He completed his PhD in Mineral Economics at the University of Queensland, Australia. He is currently a non-executive director at Amira Global.
---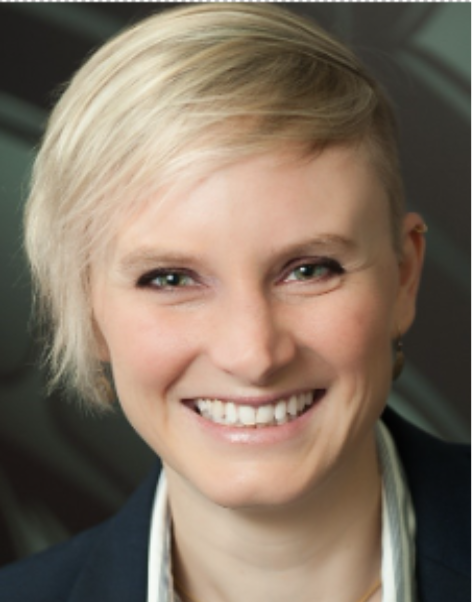 Dr Libby Sharman
Exploration Geologist
BHP
Libby is an exploration geologist currently working as the Technical Lead for BHP Xplor having spent five years prior with BHP Metals Exploration contributing to global exploration strategy through project generation and prospectivity analysis.
She completed her PhD at McGill University and has since gained experience in different facets of the exploration and mining industry including as a project geologist, researcher and communications specialist. Libby has experience on varied deposit types across five continents (including magmatic Ni-Cu-PGE, porphyry, VMS and sedimentary copper) from project generation to resource drilling for companies of all sizes and scopes.
Libby's eclectic background and personal experiences have fostered an interest in improving the mining industry and making it a more inclusive and appealing sector in which to work. She pursues this through various volunteer roles in industry organisations including the Society of Economic Geologists.
---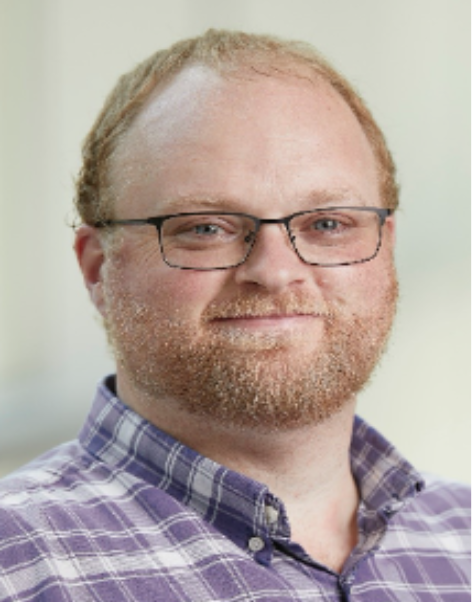 Associate Professor Simon Jowitt
Associate Professor
University of Nevada
Simon Jowitt is currently a tenured Associate Professor of Economic Geology at the University of Nevada, Las Vegas, Nevada, USA. He has degrees from the University of Edinburgh, the Camborne School of Mines, and the University of Leicester, and spent eight years at Monash University in Melbourne, Australia before moving to his current position at UNLV in 2016. His research focuses on understanding a variety of different mineralising systems and use of this knowledge in exploration targeting, mineral economics, global metal resources and the security of supply of the critical elements, and the "economic" side of economic geology. His expertise in the latter area is demonstrated by a number of recent publications on global base, precious, and critical metal and mineral resources and the impact of COVID-19 on the global minerals industry. He has published more than 110 scientific papers and peer-reviewed book chapters since 2010, is currently the Vice-President for Student Affairs for the Society of Economic Geologists (SEG) and was awarded the SEG's Waldemar Lindgren Award in 2014.
---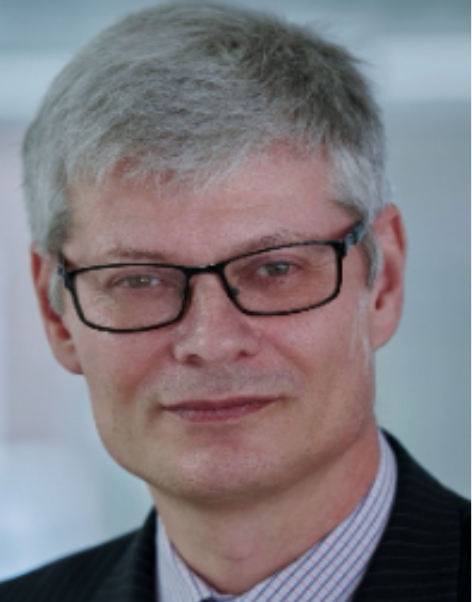 Prof. Jon Hronsky
Principal
Western Mining Services
Jon Hronsky is a Principal of Western Mining Services (WMS), a consultancy group based in Perth and Denver, that provides strategic-level services across the global mineral exploration industry. He has almost 40 years' experience in the mining and exploration industry, primarily focused on exploration targeting and the strategic management of mineral exploration. Jon is also directly engaged in the global mineral exploration industry through various Directorship roles in public companies and as a partner in Ibaera Capital, a mining-focused private-equity fund with a global portfolio of investments. Previous roles included Manager of Strategy and Project Generation for BHP's global mineral exploration group and Chief Geoscientist for WMC Resources. In parallel with his industry-focused career, Jon has maintained a strong interest and involvement in Economic Geology research, most particularly in the field of developing the application of the Mineral System concept to exploration targeting. This work has been recognized by the Society of Economic Geology with the award of their Silver Medal for 2023. Jon is an Adjunct Professor at the Centre for Exploration Targeting at the University of WA, and was one of the original co-founders of this research center in 2005. In 2019, he was awarded the Order of Australia medal for services to the Mining Industry.
---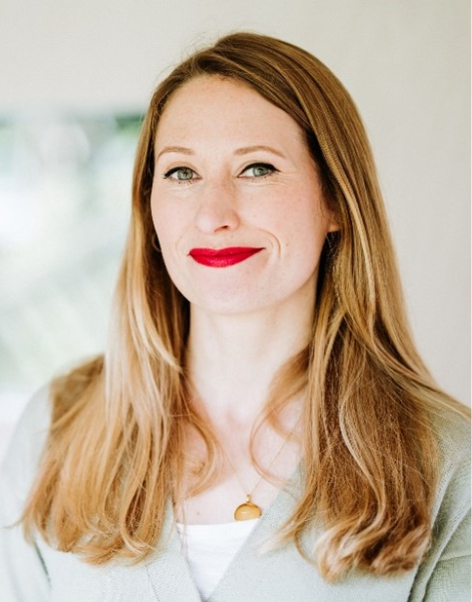 Mrs Carly Leonida
Editor
The Intelligent Miner
Carly Leonida is a UK-based freelance technical writer and editor. She has spent 15 years covering the global mining sector and has written for and managed some of the industry's leading trade publications.
Carly is passionate about creating a more sustainable future for society through mining and, in 2019, she established an online publication – The Intelligent Miner – to help bridge the communication gap between audiences inside and outside of the mining sector.
Carly is also the current European editor at Mining Media International. She holds a first-class degree in geography and geology from Brighton University and was named one of the most influential women in mining by Clear Creek Media in 2016.
---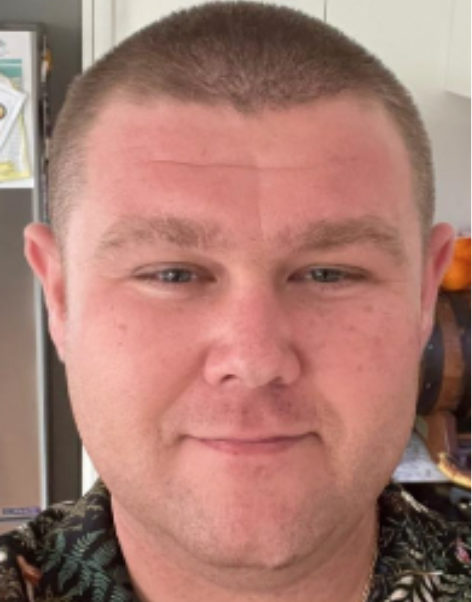 Dr Sasha Krneta
Principal Geologist
Veracio
Dr. Krneta has worked in the mining industry for some 15 years in scientific roles ranging from multi-commodity exploration targeting Pb-Zn-Ag, Cu-Au and Sn-W across Australia, metallurgical optimisation studies including grade engineering, particle sorting, predictive metallurgy and radionuclide control. He completed his Ph.D in 2017 focusing on alteration mineral minor- and trace-element changes in South Australian IOCG deposits including Olympic Dam along with the full spectrum of magnetite- and hematite-dominant as well as skarn systems. Currently serving as Principal Geologist for Veracio,  he has developed and deployed many of the companies suite of technologies, in particular the TruScan and its associated software packages. Dr. Krneta has a genuine passion for mineral deposits, particularly Magmatic-Hydrothermal systems and the deployment of technological solutions to enhance orebody knowledge, targeting and processing optimisation.
---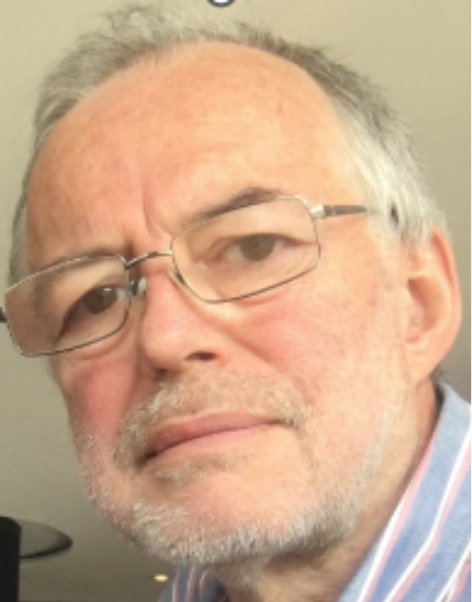 Mr David First
Chief Geologist
Stratum AI
I am Chief Geologist for Stratum a Toronto based Machine Learning company provide geoscientific leadership. I graduated from the RSM, Imperial College, London, having over 35yrs of mineral exploration experience, primarily focused on the discovery of world-class Cu &/or Au deposits. My formative years were spent exploring throughout Papua New Guinea, before bring my experience to bear in Australasia, east & SE Asia, central Europe, British Columbia etc. I have held several senior technical and management exploration roles for Freeport-McMoRan, Phelps Dodge, BHP Billiton, Billiton, and Gencor. A highlight of my career was being part of Billiton's generative exploration team that discovered Prominent Hill, South Australia.
---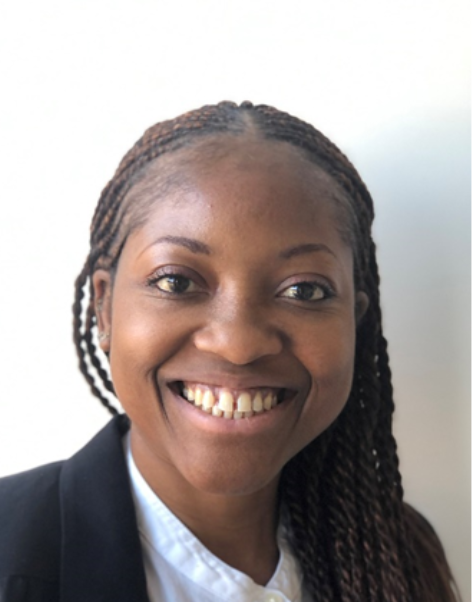 Allison George
Director/Head of Programs and Initiatives
DPI Mining
Allison's career is focused on transforming the mining and extractive resource sector to improve its positive impact on People, Planet and Practices.
She does this by working with local, national, and global leaders on the development of international standards, transparency, management, systems, policy, laws, regulation, taxation, and sustainability.
This is done through a wide-ranging skill set, which includes leadership, management, political analysis, building effective stakeholder relationships, design and implementation of effective programs and strategic communication. Allison is also adept at developing strategy and operationalising the activities required to ensure efficiency and performance.
Over the span of 17 years, Allison has served in organisations at a national and international level, including the World Bank, Foreign and Commonwealth Development Office (FCDO), and the Tony Blair Institute (TBI). She has worked as the lead mining governance advisor to support many governments, Presidents, and Prime Ministers across various jurisdictions. Most recently, she served as the lead mining strategic advisor in Rwanda over a five-year period. During this time (2012-2016), she led a combined international and Rwandan multidisciplinary team and oversaw a series of strategic reforms focusing on law, regulation, management, exploration, certification and transparency – including planning, communication, and coordination across government to deliver the country's targets and vision.
---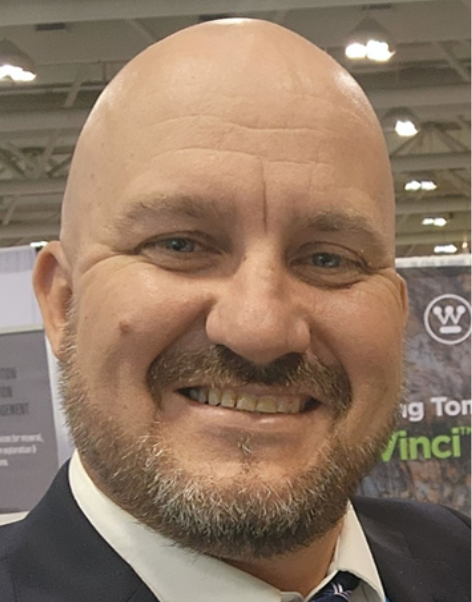 Dr Fabian Kohlmann
Managing Director
Lithodat Pty Ltd
Fabian Kohlmann is the Managing Director of Lithodat Pty Ltd, a Melbourne based geoscience data company. Fabian has almost 20 years' experience in the exploration industry, starting his career as an Equinor sponsored researcher investigating the Norwegian landscape evolution and erosion pattern through time before he joined Neftex Petroleum Consultants in the UK. He helped them to develop global paleo-digital elevation models including large, structured global geoscience databases for integration into deep-time paleogeographic reconstructions, basin modelling and gross depositional environment mapping workflows. He continued this work at Halliburton and became a key source of input for Halliburton's global Source-to-Sink project. Stunned by the inefficiency of the hydrocarbon industry he decided to co-found Lithodat and provide the exploration industry assistance in their digital transformation journey and help them to achieve their ultimate goal of creating "true" Digital Twins of their assets. Fabian is also a strong supporter of FAIR geoscience data and helped the Australian geochemistry community to build the public research data platform AusGeochem based on Lithodat's technology. Fabian holds a PhD degree in Earth Sciences from the University of Melbourne and a MSc degree in Geology and Paleontology from the Ludwig-Maximillian University in Munich, Germany.
---
Mr Richard Inglis
Chief Geoscientist Newmont
Richard Inglis is a Newmont's Chief Geoscientist with over 30 years extensive experience in exploration and mining around the globe. Throughout his career, he has been recognized for his expertise in geological mapping, QAQC, mineral exploration, and geological modeling.
With a passion for learning and a drive to make a difference, Richard continues to push the boundaries of our understanding of the planet and its resources.
---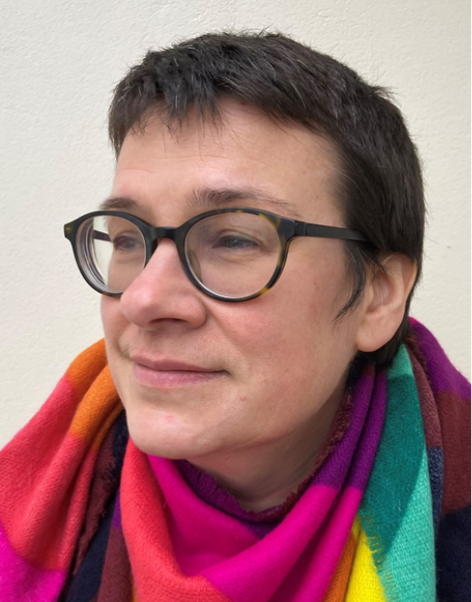 Dr Kathryn Moore
Senior Lecturer in Critical and Green Technology Metals
CAMBORNE SCHOOL OF MINES
Kate Moore is a geologist and specialist in Critical and Green Technology Metals at the Camborne School of Mines, University of Exeter (UK). Her 30 years of interdisciplinary research experience include: metal ore-forming geological systems; the scales of mining and diffusion of innovation to improve security of supply of metals; technical and societal innovations towards sustainable futures; and knowledge-sharing in the circular economy. She was a finalist for a European Commission (Futurium) Innovation Radar Prize for Women-led Innovation in 2019 and a Royal Cornwall Polytechnic Society medallist for excellence in science in 2023.
---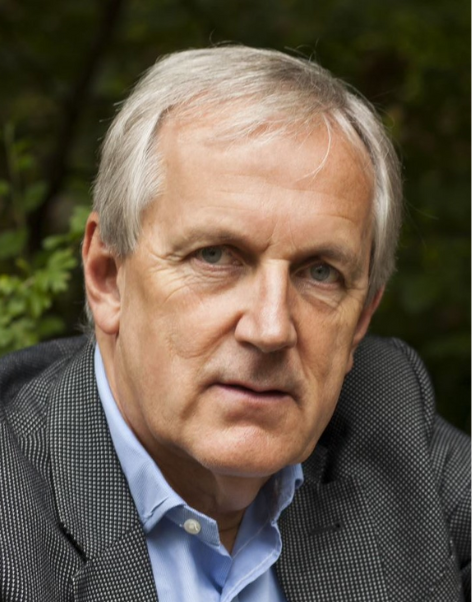 Prof. Richard Herrington
Resourcing the Green Economy Theme Lead
Natural History Museum, London
Professor Richard Herrington is based at the Natural History Museum (NHM) and is visiting Professor at both the University of Exeter and Imperial College. He trained as an economic geologist, and Richard's 40 years of experience includes time working in the mining industry which has framed his approach to developing minerals research that provides solutions to the challenges of discovery and recovery of useful minerals. He co-leads the NHM research theme 'Resourcing the Green Economy' and as part of this his current research is focused on metals critical for our modern economy seeking supply solutions that ensure sustainable planetary outcomes. He is currently a member of the UK government's Critical Minerals Expert Committee set up in 2021 advising the government on a Critical Minerals Strategy, is an advisor to the Critical Minerals Intelligence Centre based at the British Geological Survey and a councillor for the Society of Economic Geologists.
---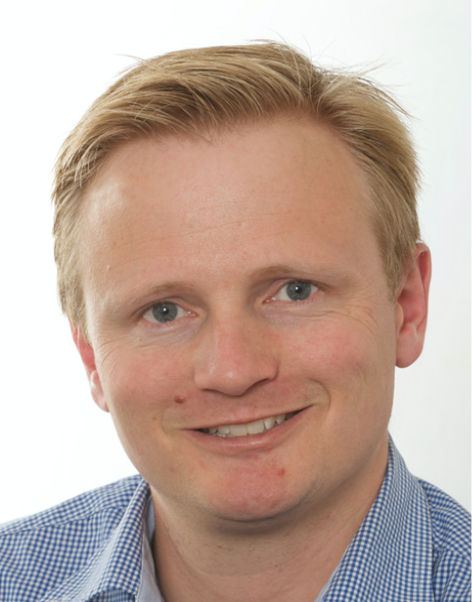 Dr Shaun Barker
Director, Mineral Deposit Research Unit
UNIVERSITY OF BRITISH COLUMBIA
Dr Shaun Barker is the director of the Mineral Deposit Research Unit (MDRU), within the Department of Earth, Ocean and Atmospheric Sciences at UBC. Shaun has a background of geochemistry, mineralogy and structural geology. Shaun is involved in a diverse range of research projects and has worked on a variety of gold and copper deposits in collaboration with the minerals industry, including as a lead researcher and project leader on several AMIRA research projects. Shaun currently leads several large research projects at MDRU, focusing on porphyry deposits in British Columbia, carbonate-hosted deposit alteration footprints and developing new methods for mineral exploration.
---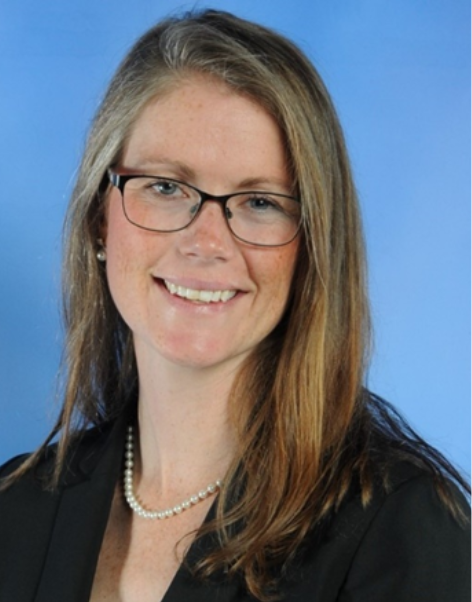 Cassady Harraden
Postdoctoral Research Fellow
UNIVERSITY OF BRITISH COLUMBIA
Cassady currently works as a postdoctoral research fellow with the Mineral Deposit Research Unit (MDRU) at the University of British Columbia in Vancouver, BC. Her research is focused on porphyry exploration and vectoring in BC with a specific focus on mineralogy and mineral chemistry from LIBS data. Before joining MDRU, she spent 4 years with Corescan interpreting hyperspectral data as well as developing new geometallurgical and geotechnical applications of data collected using Corescan's automated core logging technology outputs. In 2018, she completed her PhD in geometallurgy with the CODES group at the University of Tasmania in Australia developing methods for geotechnical rock mass and gain size assessment using multi-sensor systems and various microanalytical methods. Prior to her PhD, she worked for three years at the Pebble project, a world-class Cu-Au-Mo porphyry deposit in southwestern Alaska where she specialized in multi-dimensional exploration targeting techniques, geologic modelling, advanced data analysis and database management. After Pebble, Cassady worked on several exploration projects in Nevada and Arizona managing technical teams and implementing successful field exploration programs. She then spent two years as a project geologist working for Hecla Mining on the Ag-Pb-Zn epithermal deposits of the Creede District in Colorado. She received a Bachelor of Science degree in geology from Fort Lewis College in Durango, Colorado in 2007 with minors in GIS and mathematics.
---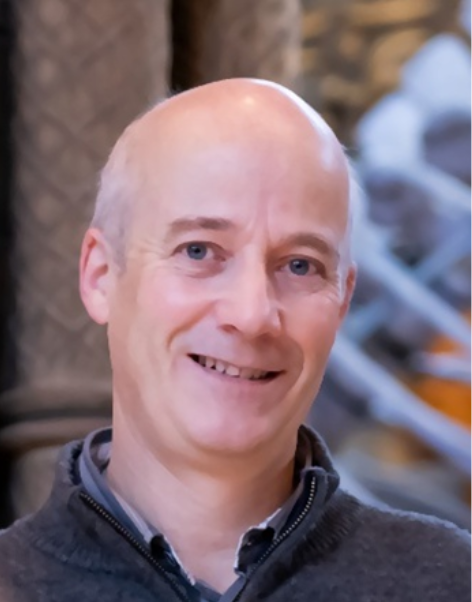 Prof. Jamie Wilkinson
Research Leader in Mineral Deposits and Professor of Geology
Natural History Museum, London
Professor Jamie Wilkinson was born in the United Kingdom and educated at Cambridge (BA) and Southampton (PhD) followed by postdoctoral research at Imperial College London. Subsequently, he became a member of faculty at Imperial and a full Professor of Geology in 2019, teaching field geology, geochemistry and economic geology. His research has focused on the development of methods for the microanalysis of rocks, minerals and fluid inclusions, and on studies of hydrothermal and magmatic ore-forming systems. In 2014, he partly relocated to the Natural History Museum to become Research Leader in Mineral Deposits, helping to develop the Museum's research initiative in ore deposits and engaging with the minerals industry via collaborative research projects and consulting. He is co-founder and Director of the London Centre for Ore Deposits and Exploration (LODE), held the post of Visiting Research Professor at CODES, University of Tasmania (2008 – 2010) and is currently a Visiting Professor at University College London. Current research is focused on the development of igneous and alteration mineral chemistry for vectoring, fertility, endowment and grade assessment in porphyry-epithermal systems and the deportment of tracer and critical elements in rock-forming minerals to inform resource management.
---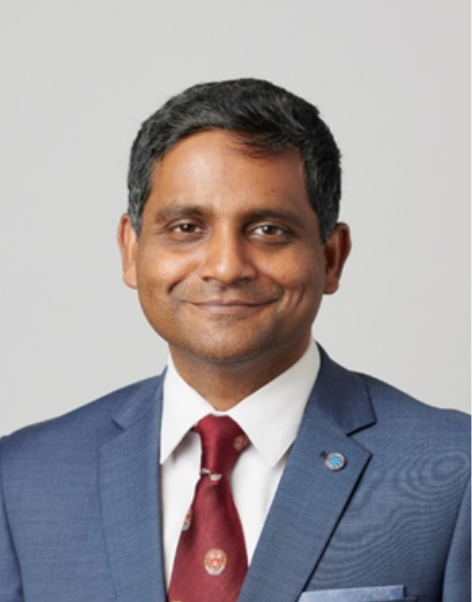 Rajkumar Mathiravedu
Vice President, Orica Digital Solutions
ORICA
Raj is Orica's Vice President, Digital Solutions leading the company's global digital product development and execution team. The role is core to the delivery of Orica's digital strategy, providing a suite of software and measurement technology solutions to customers to facilitate the continuous improvement of blast outcomes.
Raj moved into the Vice President, Digital Solutions role in October 2018. Prior to this, he was Senior Manager of Technology based in Singapore. He joined Orica in May 2017, following a 16-year career at Schlumberger, a global leader in oilfield services.
His experience includes leadership roles across several functions including research and development, manufacturing, marketing, operations and sales. Prior to joining Orica, Raj spent three years as Strategic Marketing & Technology Head, Schlumberger Houston (2014-2016), responsible for setting the growth strategy for one of the production segments globally.
Raj also served as Business Manager, Australasia (2012-2014) and Sales & Marketing Manager, North Sea (2010-2012) for Schlumberger Oilfield services.
Prior to this, Raj held management positions dating back to 2001 when he began his career with Schlumberger.
Raj holds Non-Executive Director roles at AMIRA – Global and Grief Australia.
He holds a Masters in Business Administration in Strategic Management from Indiana University, Purdue, USA, a Masters of Science in Mechanical Engineering, University of Tulsa, USA and a Bachelor of Mechanical Engineering from University of Madras, India.
---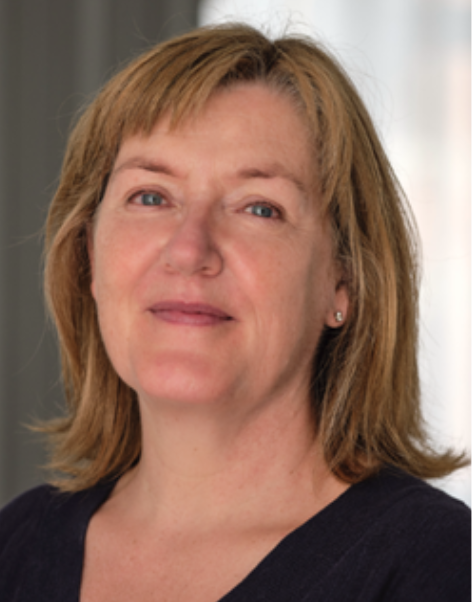 Dr Karen Hanghøj
Director
BRITISH GEOLOGICAL SURVEY
Karen Hanghøj is the Director of the British Geological Survey. She is a geologist with extensive experience in research and innovation management and the minerals and metals industry. Karen is passionate about understanding the complexity of resource management, about environmental and social sustainability, and about the role of geoscience in finding solutions to societal challenges.
Karen holds a PhD in Geology from University of Copenhagen and has worked with research on geological processes in the lower crust and mantle and their associated mineral deposits, before taking senior leadership roles in research and innovation organisations. She is a member of a range of international committees and working groups.
---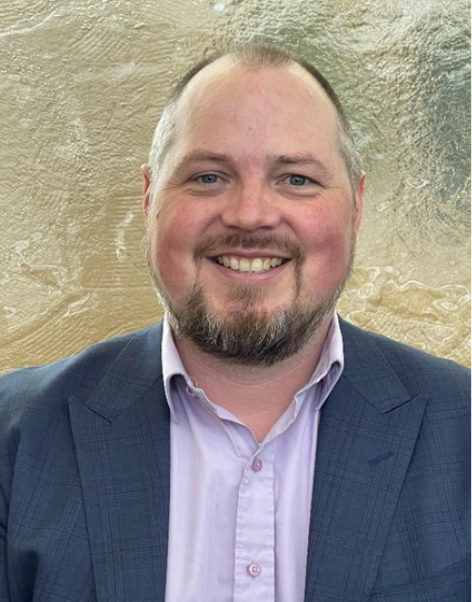 Dr Alan Kobussen
Senior Manager, Technology Development
RIO TINTO
Alan earned a BS and MS in geology & geophysics from the University of Wisconsin before moving to Australia to complete a PhD in geochemistry from Macquarie University in Sydney. After a brief stint in academia and government surveys he joined Rio Tinto Exploration in 2011. He's held roles in field exploration and technology development teams with Rio Tinto Exploration with a primary focus on discovery of copper, diamond and nickel resources. He now leads the Technology Development Team within Rio Tinto Exploration.
---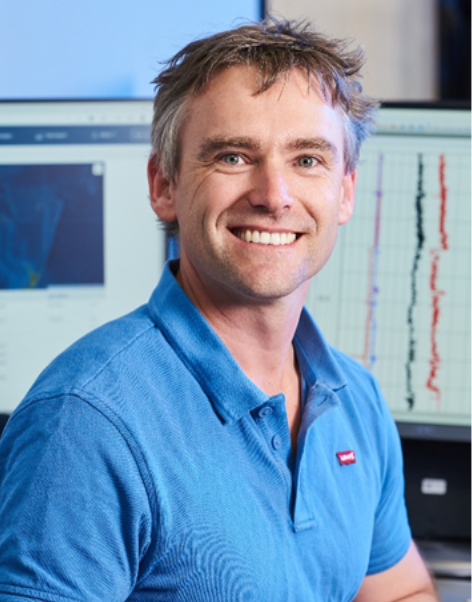 Mr Darren Palmer
Commercial Manager
ORICA
I am passionate about improving business decision making with better data. I have taken part in the geological / geophysical data acquisition process at all stages of the data chain having worked as a Field Engineer acquiring wireline surveys in Oil and Gas, as a Production Engineer building models to understanding reality based on geophysical measurements, and as a portfolio engineer informing decision makers on what we do and don't know about a situation and the best recommended path forwards. At Orica Digital Solutions we are building the technology to acquire better data, and the ecosystem to deliver it so that it can have the maximum impact on decisions businesses need to make. I'm passionate about innovation, teams and how teams innovate. At the end of the day our story is human and the people are the key in every step we take.
---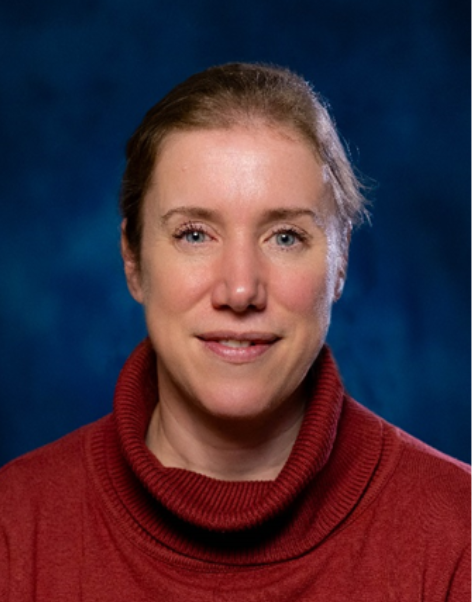 Dr Kathryn Hadler
Director, European Space Resources Innovation Centre
ESRIC
Dr Kathryn Hadler is the Director of the European Space Resources Innovation Centre (ESRIC). Backed by a PEARL Chair funded by the Luxembourg National Research Fund (FNR), Kathryn joined ESRIC in 2022 to lead the development of the Centre, advancing scientific discovery and technology development in Space Resources Utilization, continuing to build on Luxembourg's leading position in the field of space resources. She is a chemical engineer by background, with many years of experience in the terrestrial mineral processing sector. Before joining ESRIC, she was a Lecturer in the Department of Earth Science and Engineering of the Imperial College London.
---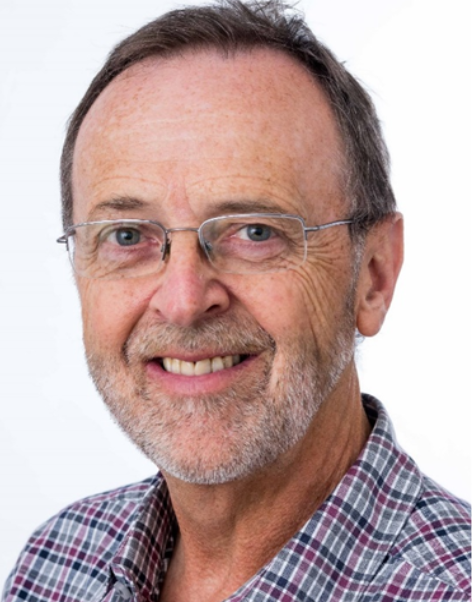 Professor David Cooke
Director – CODES
UNIVERSITY OF TASMANIA
David Cooke is the Director of CODES, the Centre for Ore Deposit and Earth Sciences at the University of Tasmania. In collaboration with his students, postdoctoral research fellows and research colleagues, David has been researching hydrothermal and magmatic processes that lead to porphyry copper and epithermal gold ore formation since the mid-1980s. He has worked on or lead nine AMIRA Global project over the past 30 years. In the AMIRA Footprints program (2004 – 2026) David's team have been studying mineralogical and geochemical halos to porphyry and epithermal deposits, developing new geochemical exploration tools for the minerals industry, which was recognized with the inaugural AMIRA International Award for Geoscience Research Excellence in 2012. David received the Society of Economic Geologists' Thayer Lindsley lecturer award in 2005, the SEG Silver Medal in 2013, the Australian Academy of Science's Haddon Forrester King Medal in 2018, and was the SEG Distinguished Lecturer in 2021. He has been an associate editor of Economic Geology since 2001.
---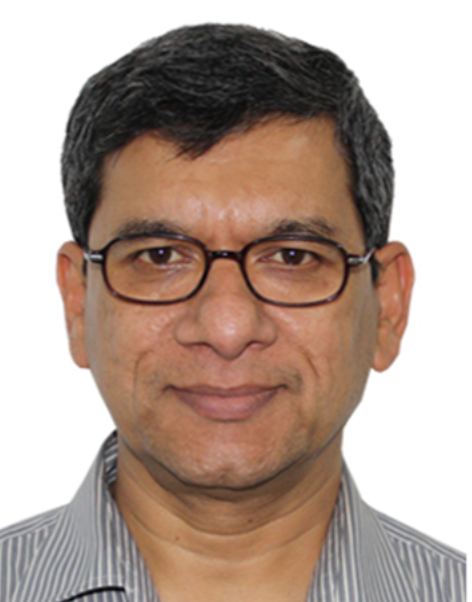 Mr Biplop Chatterjee
CEO & Director
GEOVALE
Biplob is a geologist by qualification and has nearly four decades of experience in the mineral resources industry through careers as a Geologist in the Geological Survey of India to being an Exploration Manager and Director for Rio Tinto Exploration in India. He had been the Director in HDR|Salva and now serves as a CEO and Director in Geovale Services.
Biplob has extensive experience of working in over 40 countries in the minerals sector – from Greenfield Exploration of various critical minerals to Pre-feasibility studies of iron ore, diamonds and gold in many geographies and in multitude of geological domains. As a Geologist in Geological Survey of India and as a Project Manager in Rio Tinto, Biplob has extensively explored for diamonds and has authored the discovery of nearly 75% of the primary diamond sources in India. Government of India awarded him with the highest National Geoscience Award for the discovery of the Diamond Province of Bastar Craton in Central India. He designed and led the exploration in Bundelkhand Craton in India, which led to the discovery of Bunder Kimberlite Field in northern India. Biplob has also explored for iron ore, bauxite, limestone, lead – zinc, copper, lithium, PGE, REE and other critical commodities and industrial minerals in different parts of the world. As a consultant since 2010, through careers in HDR|Salva and in Geovale Services, Biplob has led teams, which have executed over 450 projects in all aspects of the mineral value chain.
---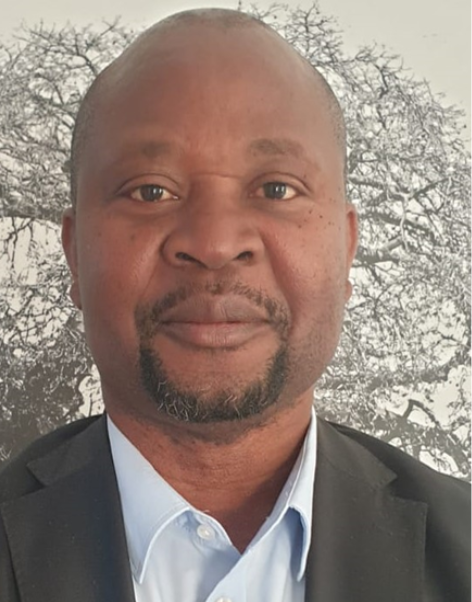 Mr Anthony Anyimadu
GM Africa | VP Mineral Processings
AMIRA
Tony is a Metallurgical Engineer with 30 years of mineral process engineering experience after studies at KNUST in 1989-1993, Ghana; and the University of Cape Town 1995 to 1997.
His experiences span research and research management; project design and feasibility studies, reviews, and due diligence, geometallurgy and combined assurance of endowment, plant and operational management, technology, and skills transfer across all the mining districts of the world, including Africa, Europe, Australasia, South and North America. Key highlights include: Group Principal Metallurgist for AngloGold Ashanti Global, Group Technical Manager for Anglo platinum's then 18 processing plants and projects; Chairman of SAMMRI (South African Minerals to metals Research Initiative) and advisory board member of UCT's Chemical Engineering department; involvement in different roles in over 50 global projects spanning PGMs, base metals, gold and various critical minerals; and currently the Head of Amira Africa as General Manager and Vice President Mineral Processing for Amira Global. He has authored over 15 technical articles and given presentations in various mineral processing conferences around the globe.
His passion is appropriate designs that optimize the natural endowment of minerals and contributes to sustainable development, for a given geology and geography.
---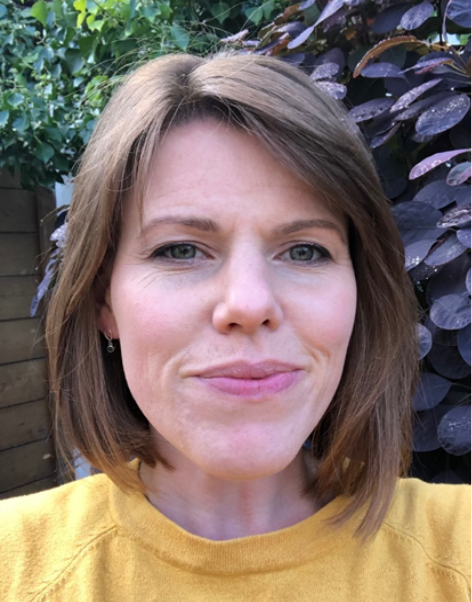 MS HELEN TWIGG
PHD Student | iCRAG
Helen Twigg is an exploration geologist and PhD student at University College Dublin researching basin evolution and mineralisation controls in the Southern Congolese Copper belt. Helen completed her undergraduate degree at the University of Leeds and a MS at Colorado School of Mines. She worked in gold exploration in Western and Central Africa, and base metal exploration in the D.R.C. before returning to university to reskill for the future challenges of exploring for blind mineral deposits. Special interests include basin analysis and integrated district scale models using geochemical, geophysical and observational data.
Helen studied geology at the University of Leeds and received a M.Sc. in geology from Colorado School of Mines. She has worked in exploration for over 15 years, searching for orogenic gold in Western and Central Africa, and sedimentary hosted copper, cobalt, and nickel in the Central African Copperbelt. Her industry experience spans exploration stages from green and brownfields exploration to resource definition and feasibility studies with junior exploration, and mid-tier mining companies.
Helen is a Ph.D. candidate in the Irish Centre of Research in Applied Geology (iCRAG) at University College Dublin. She studies basin development and processes which control sedimentary hosted base metal mineralisation. Her research integrates exploration geophysical and geochemical datasets with petrological and field observational work. The project investigates potential structural and geochemical vectors to Cu-Zn in the underexplored Southern Congolese Copperbelt.
---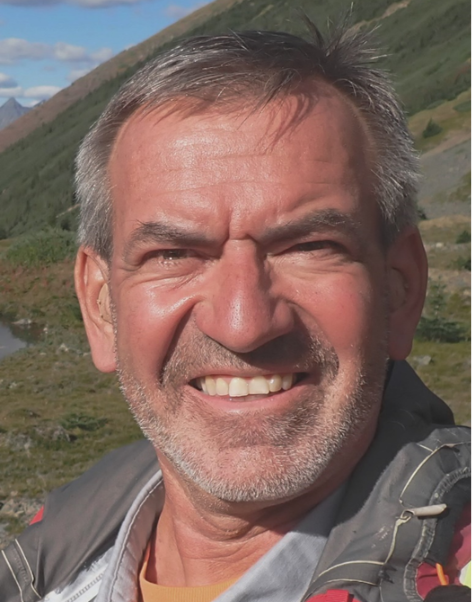 WOLFRAM SCHUH
Vice President
FREEPORT MCMORAN COPPER & GOLD
Vice President – Exploration Latin America, for Freeport, the world's largest publicly traded copper company. Tri-lingual exploration professional with 28 years global experience. Lived & worked in 8 countries on 5 continents. Experienced with business strategy development, strategic planning, with large & small project management. Evaluation of exploration and mining projects, including all aspects of mining, processing, technical, and mineral economics. Always strong focus on safety, environmental, and corporate social responsibility. Set up new exploration offices in remote locations, and exploration companies in new countries. Spearheaded successful exploration efforts leading diverse teams on several continents. Strong social and negotiation skills. Extensive business network in the copper and exploration worlds.
Generated numerous exploration projects, and advanced them. At Tenke-Fungurume, DR Congo, discovered, drilled, and proved copper cobalt reserves worth USD 85 billion. This is now Africa's second-largest copper mine. In Peru, single-handedly discovered the Cerro Lindo copper zinc gold massive sulfide deposit, now the world's 5th largest zinc mine, with +200 Mt. Cerro Lindo is also Peru's largest underground mine. Contained metal value USD 21 billion. Discovered the Nautanen gold-copper IOGC deposit in Sweden, metal value USD 2 billion. Part of the team that successfully drilled the San Juan porphyry copper deposit, Safford, Arizona, metal value 4.8 billion.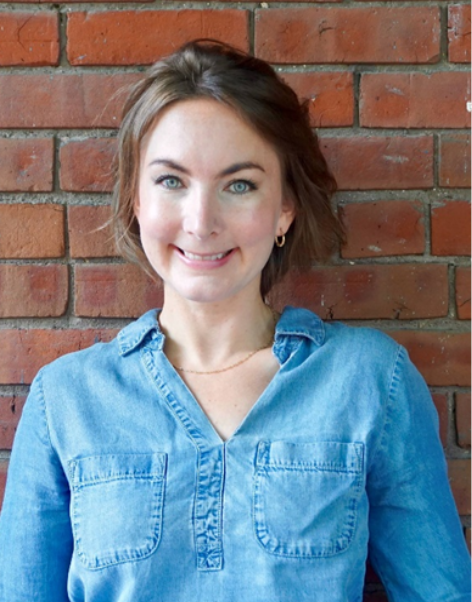 MS CASSIA JOHNSON
PhD Candidate; P.Geo| UNIVERSITY OF EXETER
Cassia is a geologist who is retraining as an interdisciplinary social scientist.  Currently, she is a doctoral candidate (University of Exeter) focusing on intersections of sustainability, the scales of mining, the diffusion of innovations, and human-nature connection, using qualitative research methodologies. Prior to her PhD, she spent almost a decade as an accredited (P.Geo) geoscientist specializing in Quaternary geoscience and mineral exploration. Cassia was born and raised on Treaties 4 and 6 in Saskatchewan, Canada. She holds a Bachelor of Science in Geology (High Hons) (University of Saskatchewan), and a Masters of Earth and Environmental Science (University of Waterloo).
---
Panel Speakers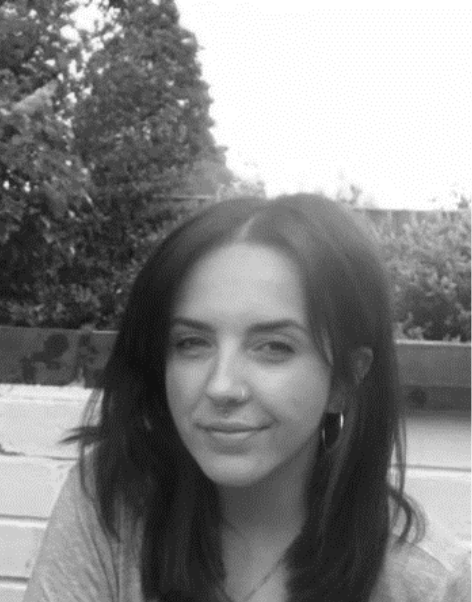 Dr Rose Clark
Associate Manager
SATARLA
Rose is an ESG and Climate Change Consultant, and Climate Change Lead with regards to the Mining Sector, for Satarla, with experience supporting organisations constructing practical approaches to climate and sustainability reporting and disclosures, creating appropriate targets, and developing effective strategies to meet those targets.
Rose has a PhD in the genesis and sustainability of gold deposits enriched in critical minerals, which utilised life cycle assessment methodologies, carbon accounting, and scenario analysis. She has co-developed training courses for organisations including geological surveys and for members of parliament.
Rose is also co-founder of www.responsiblerawmaterials.com. companies, and communities – built on mutual respect, trust and establishing visible balance within relationships. Much of this is reflected in her experience of building the evidence base by living and working in different countries. She is a skilled facilitator and able to navigate complex geo-political scenarios that produce tangible benefits to those involved.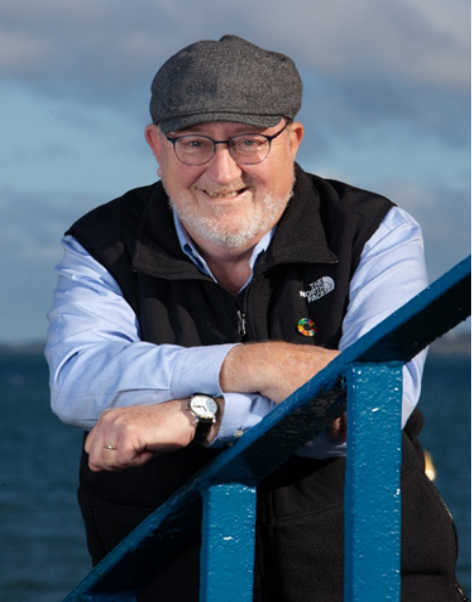 Dr Murray Hitzman
Director,
SFI Research Centre in Applied Geosciences (iCRAG)
Murray Hitzman holds an SFI Professorship in the School of Earth Sciences at University College Dublin and is also the Director of the Science Foundation Ireland Research Centre in Applied Geosciences (iCRAG; https://www.icrag-centre.org). He served as Associate Director for Energy and Minerals at the U.S. Geological Survey (2016-17) and was the Charles Fogarty Professor of Economic Geology at Colorado School of Mines from 1996-2016 where a primary research focus was the geology of the Central African Copperbelt (Democratic Republic of Congo and Zambia).
Dr. Hitzman served in Washington, D.C. as a policy analyst in both the White House Office of Science and Technology Policy (1994-96) during the Clinton Administration and the U.S. Senate (1993-94) for Senator Joseph Lieberman (CT). He worked in the petroleum and minerals industries from 1976 to 1993 primarily conducting mineral exploration worldwide and was largely responsible for Chevron Corporation's Lisheen Zn-Pb-Ag deposit discovery in Ireland (1990).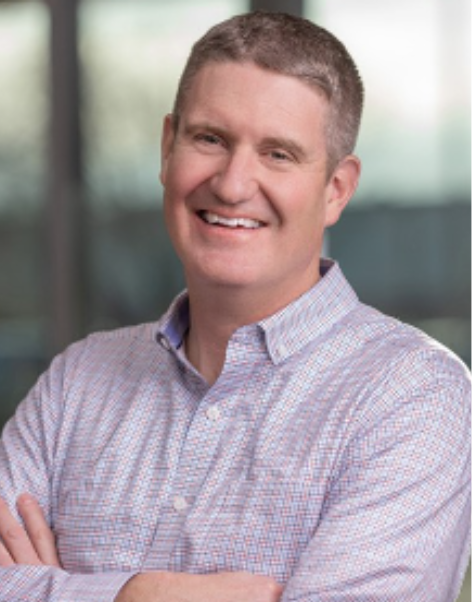 Mr Mike Ravella
Chief Innovation Officer
Veracio
Mike Ravella is both a Geologist and the innovative mind behind Veracio's early genesis (formerly Boart Longyear's Geological Data Services division). Since 2014 Mike has developed award-winning technologies and a global business that is focused on providing geological information through a fusion of science, technology and data.
Mike holds a Master of Science in Earth Science from Boston University, Summa Cum Laude and a Bachelor of Science in Geology from Keene State College, Summa Cum Laude.
Conference Themes
The Next Generation
Sub Themes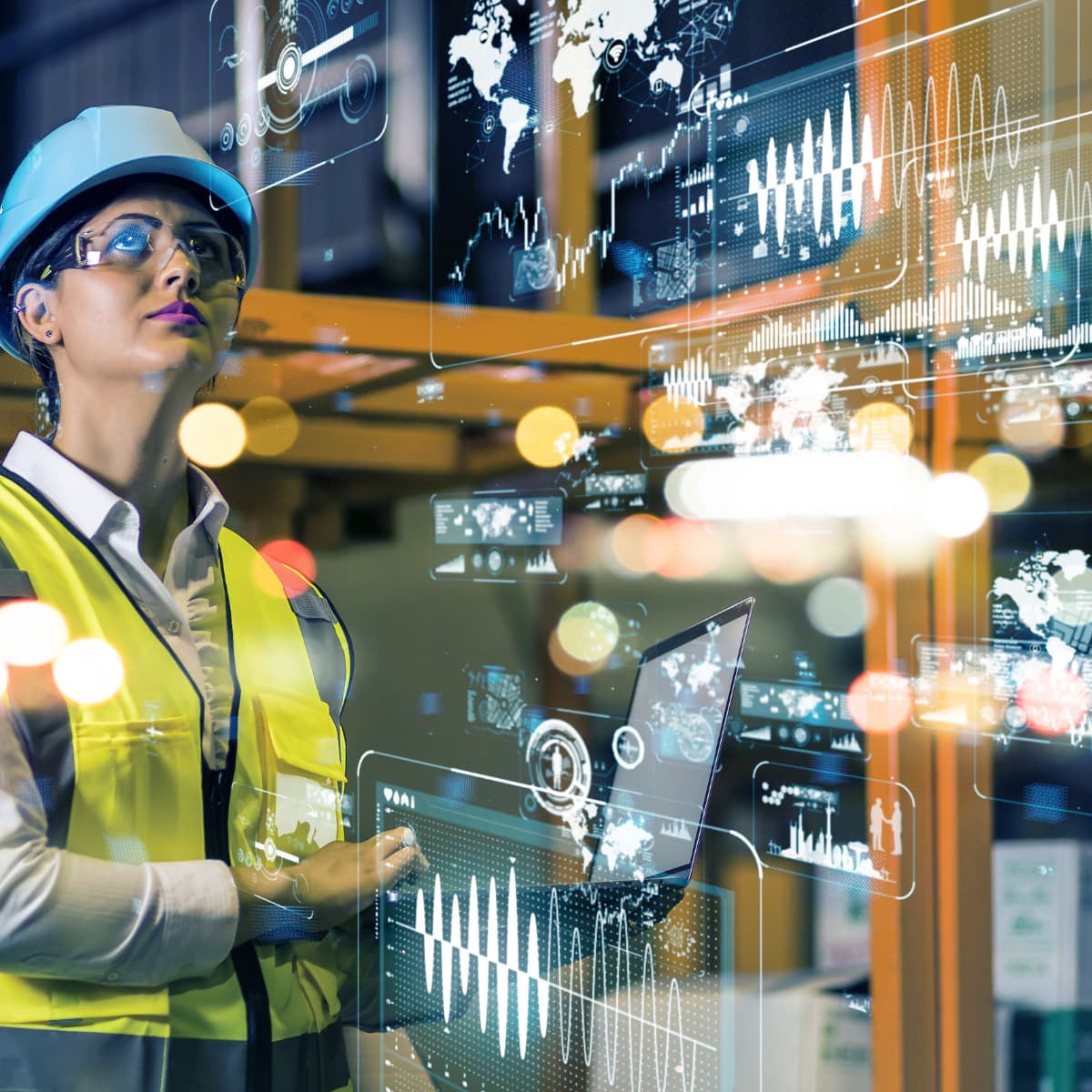 How digitalisation and data science are
reshaping exploration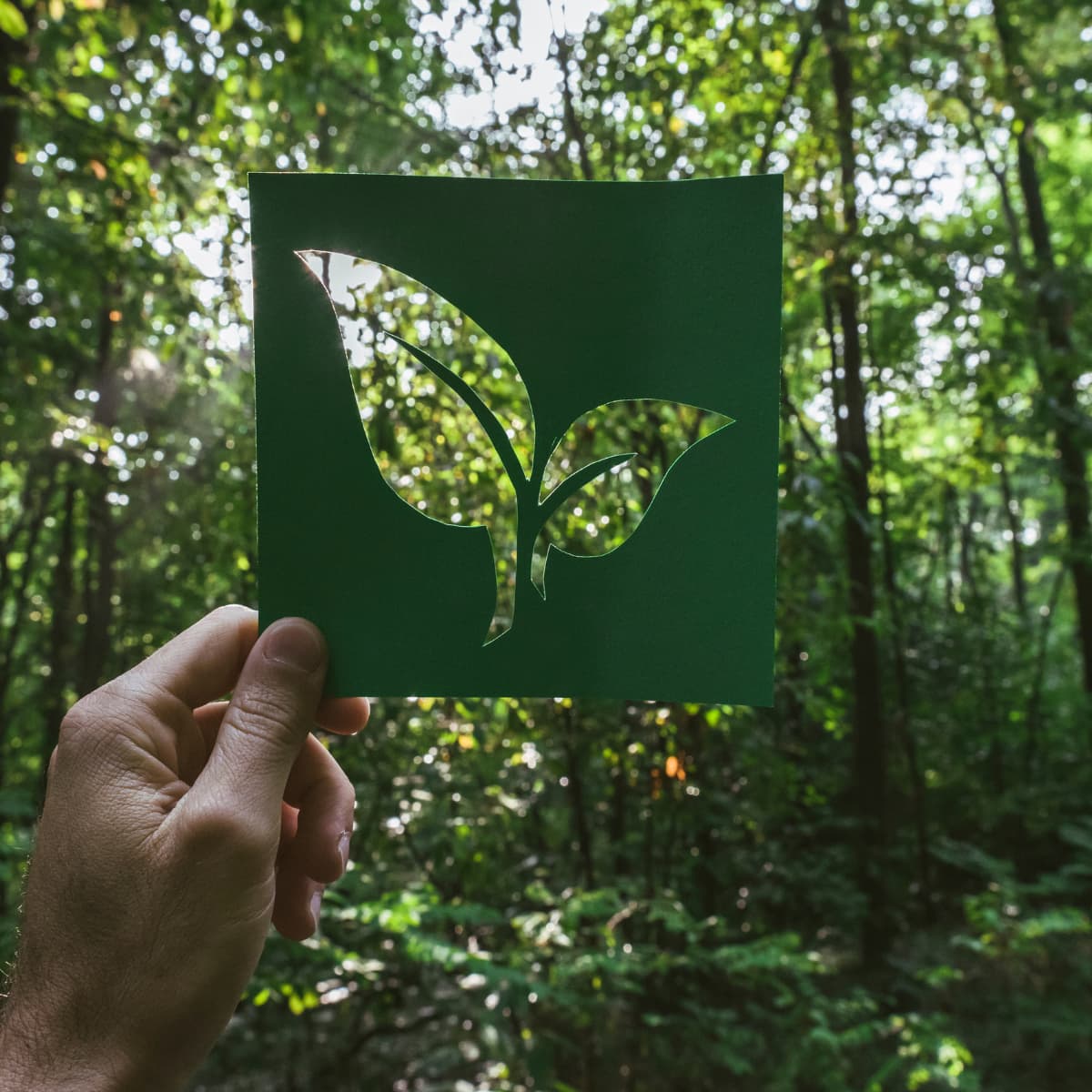 Exploring the ESG-Exploration nexus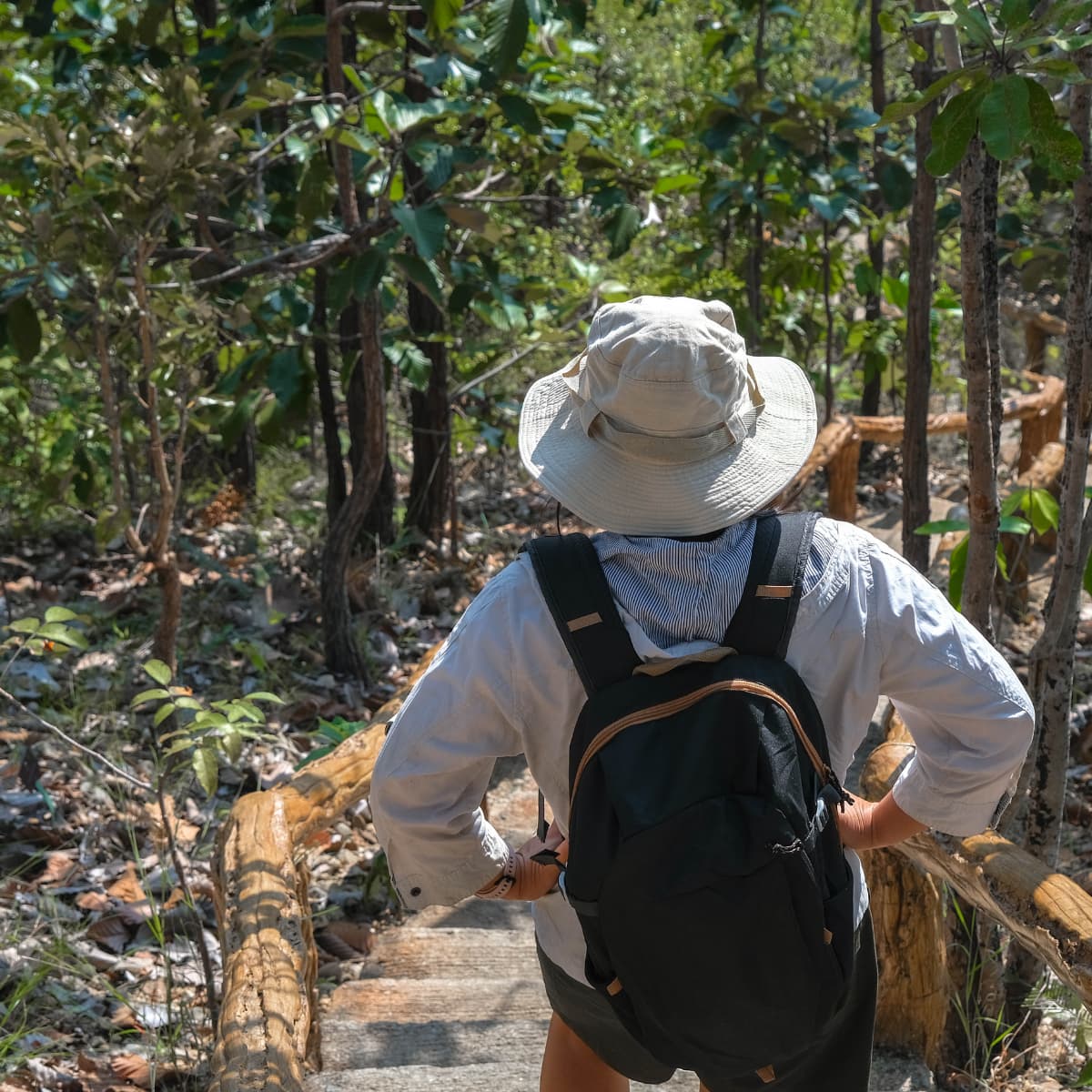 Defining and nurturing the next generation of geoscientists and explorers
Conference Sponsors