Venue, Accommodation & Travel
Our Venue
Natural History Museum
The Natural History Museum is an extraordinary institution located in the heart of London, United Kingdom. It is a world-renowned hub of knowledge, exploration, and inspiration, offering a captivating journey through the wonders of the natural world.
The Natural History Museum is not just a place to observe and marvel at the wonders of nature; it's also a hub of groundbreaking scientific research. Behind the scenes, world-class scientists and researchers delve into the mysteries of our planet, working tirelessly to deepen our understanding of Earth's past, present, and future. By visiting the museum, you become part of this ongoing quest for knowledge and contribute to the preservation and exploration of our natural world.
Flett Theatre, Natural History Museum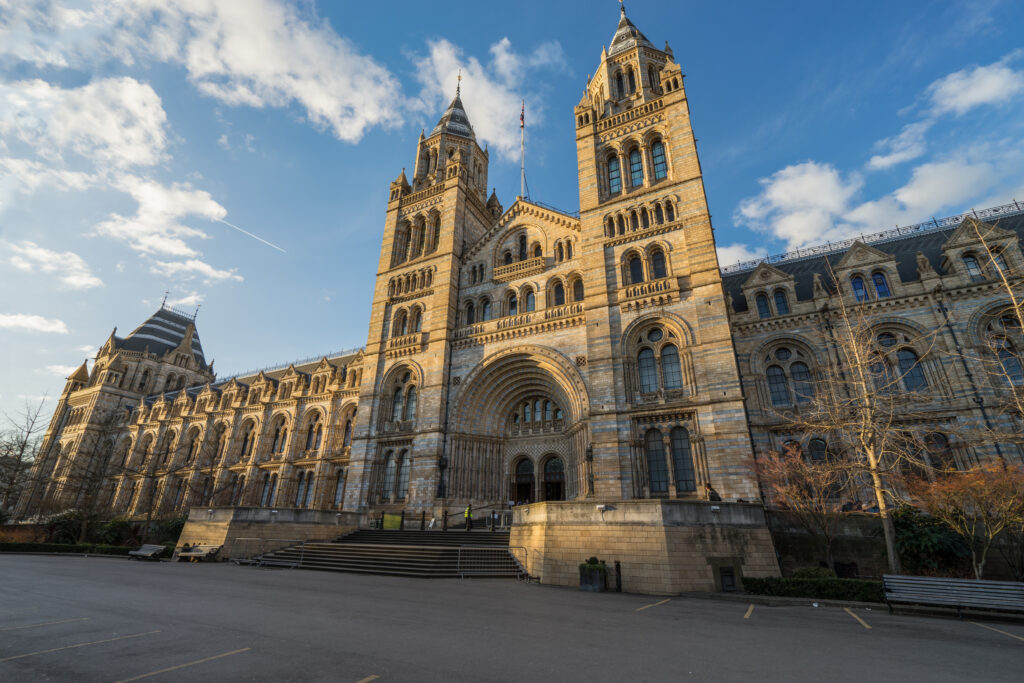 Accommodation
Radisson Blue Edwardian Vanderbilt Hotel
Host Hotel – Radisson Blu Edwardian Vanderbilt Hotel – 68-86 Cromwell Road/ +44 (0)207 761 9000).
AMIRA has a limited block of rooms as a special conference rate:
Standard Double Room – £219.00
Premium King Room – £249.00
To process your booking, Click on
Book 4* Radisson Blu Edwardian Vanderbilt, London in South Kensington (radissonhotels.com)
OR
Directly contact 020 7987 2050.- Referencing the code: AMIR230823
Please note the individual cancellation policy will be 7 days prior arrival.
Set in a Grade II- Listed 19th century Building, the hotel is comprised of ten townhouses that were once separated, resulting in a unique layout for it rooms and stairwells, as well as beautifully restored frescoes and stained glass windows. Its Kensington location is also perfect for those interested in arts, culture and fashion, with the Natural History Museum, Victoria & Albert Museum, Royal Albert Hall and the famous boutiques around Knightbridge.
Hotel offers: Breakfast buffet, grab & go, bar, on-site dining, luggage storage, laundry service, fitness center, room service, ice machines.
Rooms include: wifi, coffee (Nespresso) and tea, safe, blow dryer, iron and workspace.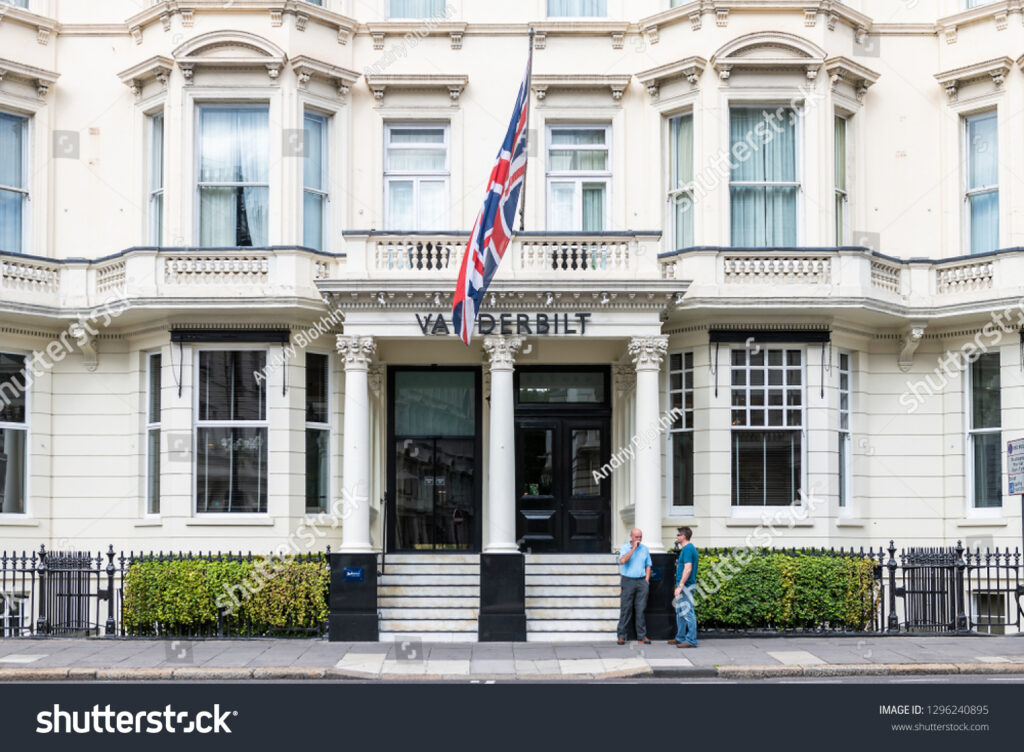 Transportation from London Heathrow to Radisson Blu Edwardian Vanderbilt Hotel (68 Cromwell Road)
Tube/Rail: Estimate £5.60/ Time 40 mins.
Heathrow Terminal 2 &3- Piccadilly Line eastbound to Cockfosters; 13 stops and exit Gloucester Road; Walk 500 ft to Hotel.
Heathrow Express & Tube Estimate £33.00/ Time 25 mins
Terminal 5 or 2&3 – Pre-purchase Heathrow Express Ticket to Paddington, Exit and Board the Circle Line Westbound to Victoria; 4 stops and exit Gloucester Road; Walk 500 ft to Hotel.
Car/Rideshare: Estimate £50-60/ Time 30+ mins
Using Uber or Taxi
The Bailey's Hotel Kensington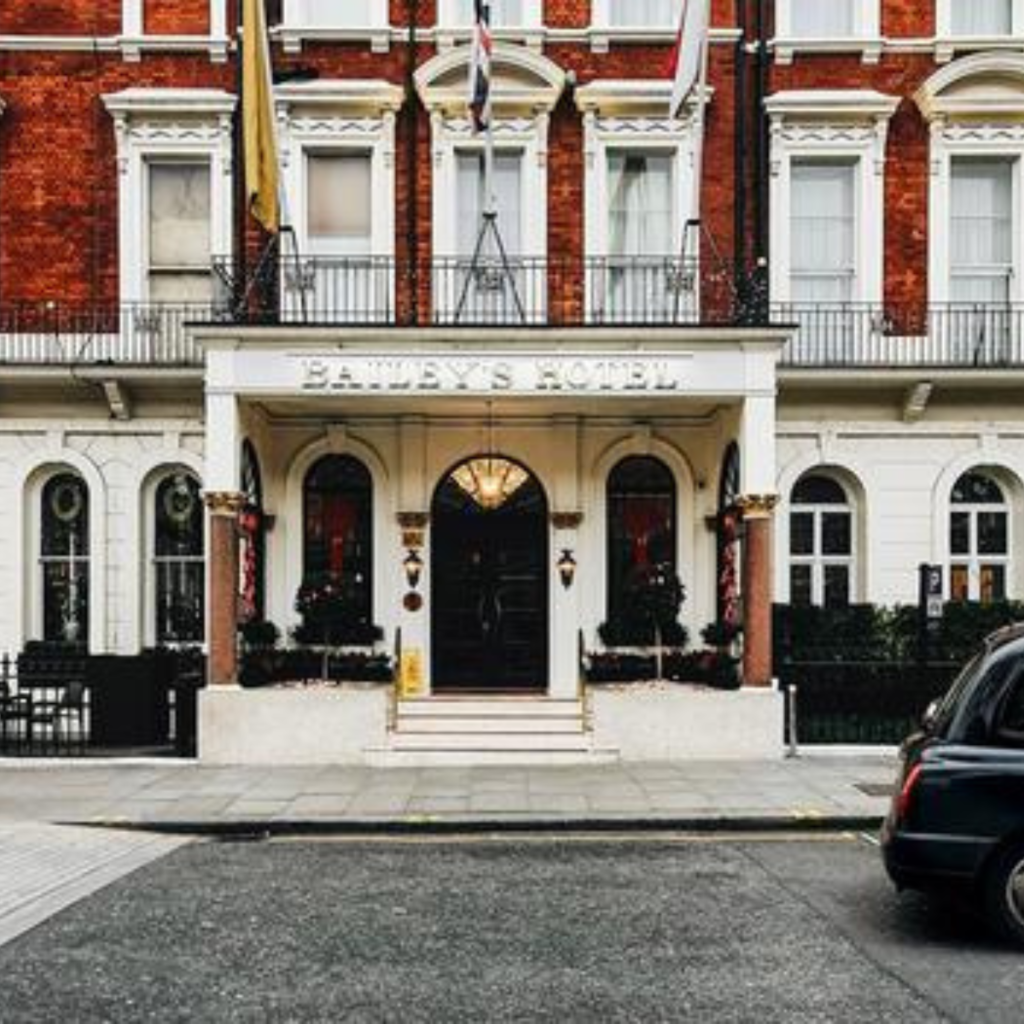 DoubleTree By Hilton London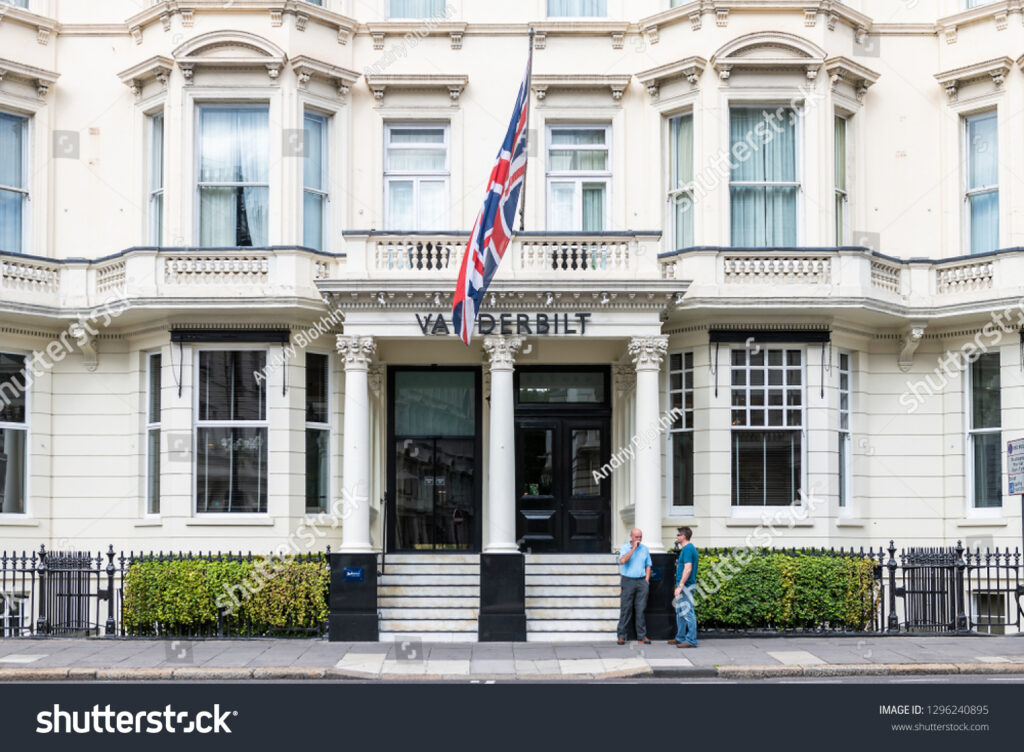 Millennium Gloucester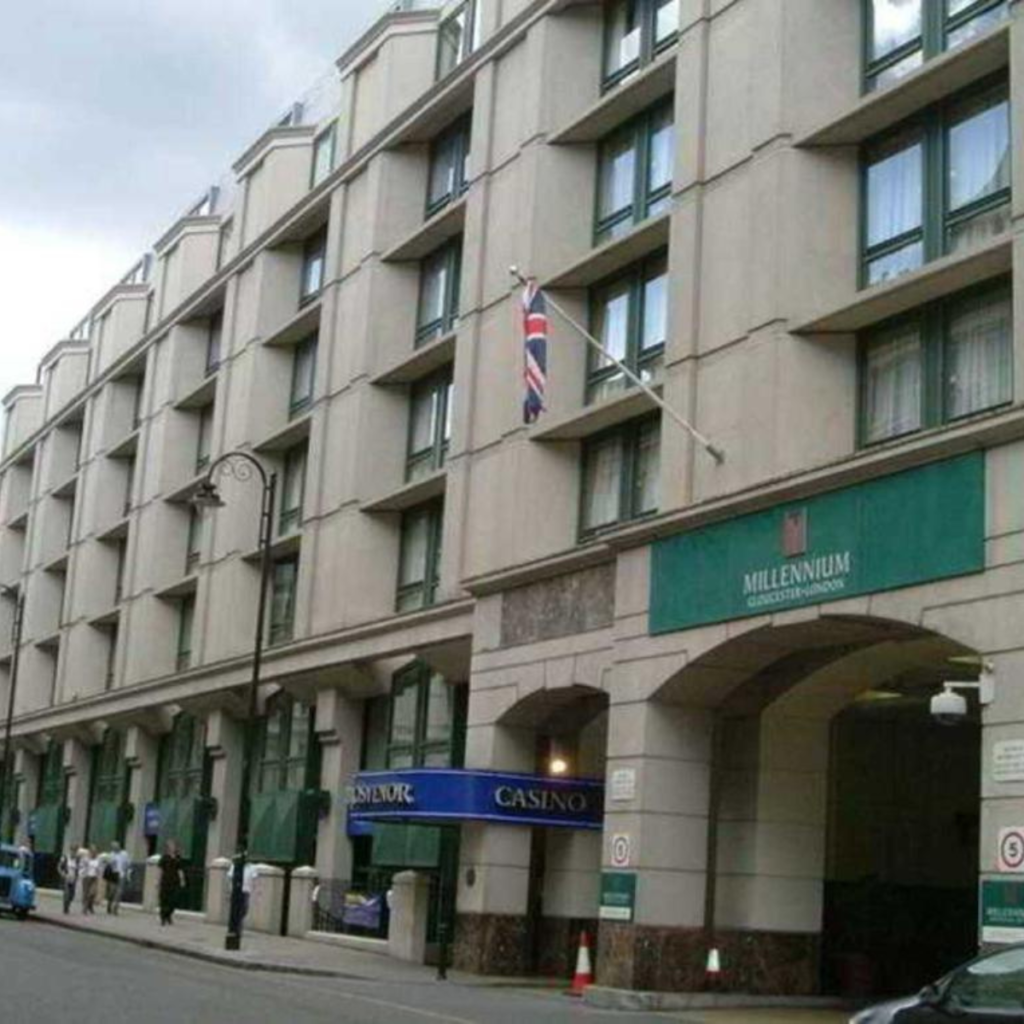 Travel
United Kingdom Visa Requirements
The current processing time for a visa application is on average 7 weeks, therefore please ensure you check and apply for your visa as soon as possible to avoid delays.
To Find out if you need a Visa, visit https://www.gov.uk/check-uk-visa.
How long will my application take?
Although it is advised that applications be made as early as possible, allowing at least four weeks, the goal is to complete visit applications within 15 working days of submitting biometrics. You might be able to use the Priority and Super Priority visa services in several locations for an extra cost.
Can I do anything in advance to make the application process quicker?
Yes. When you launch an application, you will be prompted to enter your email address and generate a password. A link to access the application again at a later time will subsequently be sent to you through email. This indicates that the form may be started more than three months prior to the anticipated departure date.
Are there any other ways to make my journey easier?
The Registered Traveller Service may enable citizens of certain nations to pass immigration screening more quickly. A valid visa or at least four recent visits to the UK are required for eligibility. Please visit www.gov.uk/registered-traveller for further details about the Registered Traveller Service.
Remember that national ID cards are no longer accepted as legitimate travel documents for entry into the UK; you will consequently need a passport that is valid for the entire period of your stay. If you are a tourist from a country that does not require a visa to enter the UK, you do not need to apply for a visit visa to take part in events that are hosted by the UK if what you are coming to do is authorised by the visiting visa.
You are welcome to participate in meetings, conferences, seminars, and interviews as a regular guest. Visit www.gov.uk/guidance/immigration-rules/immigration-rules-appendix-visitor-permitted-activities to view the complete list of visitor activities.
You can find comprehensive instructions on what to do before, during, and after applying for a visa as well as what to do once you are in the UK at www.gov.uk/browse/visas-immigration/what-you-need-to-do.
Business-Related Events and Conferences in the UK – Visa Requirements
UK visas and immigration has circulated a guidance document on visa requirements for those attending business events and conferences in the UK
Who needs a visa?
Anyone from the EU, Iceland, Liechtenstein, Norway, and Switzerland will not need a visa. Nationals of certain other "non-visa" countries such as the USA, Australia, and Brazil can request a visa on arrival in the UK. All other nationalities must apply before travelling. If you are not sure, check www.gov.uk/check-uk-visa.
What type of visa do I need?
It depends how long you will be staying and what you will be doing while in the UK. If your are just coming to attend the SEG 2023 Conference, it is likely you need a Standard Visitor Visa (Business route).
NOTE: The full guidance does not specify the business route, but that is the correct route to take. A normal route Standard Visitor Visa (i.e., a tourist visa) should not be used. General business activities may include:
* Attending meetings, conferences, seminars, interviews
*Giving a one-off or short series of talks and speeches (at non-commercial events which will not make a profit for the organizer)
*Negotiating and signing deals and contracts
*Attending trade fairs for promotional work only, provided the visitor is not directly selling
*Carrying out site visits and inspections
*Being briefed on requirements of a UK based customer, provided work for the customer is done outside the UK
If you are receiving payment for any work, you might need a Permitted Paid Engagement visa. If you are not sure, check www.gov.uk/check-uk-visa.
Conference Sponsors