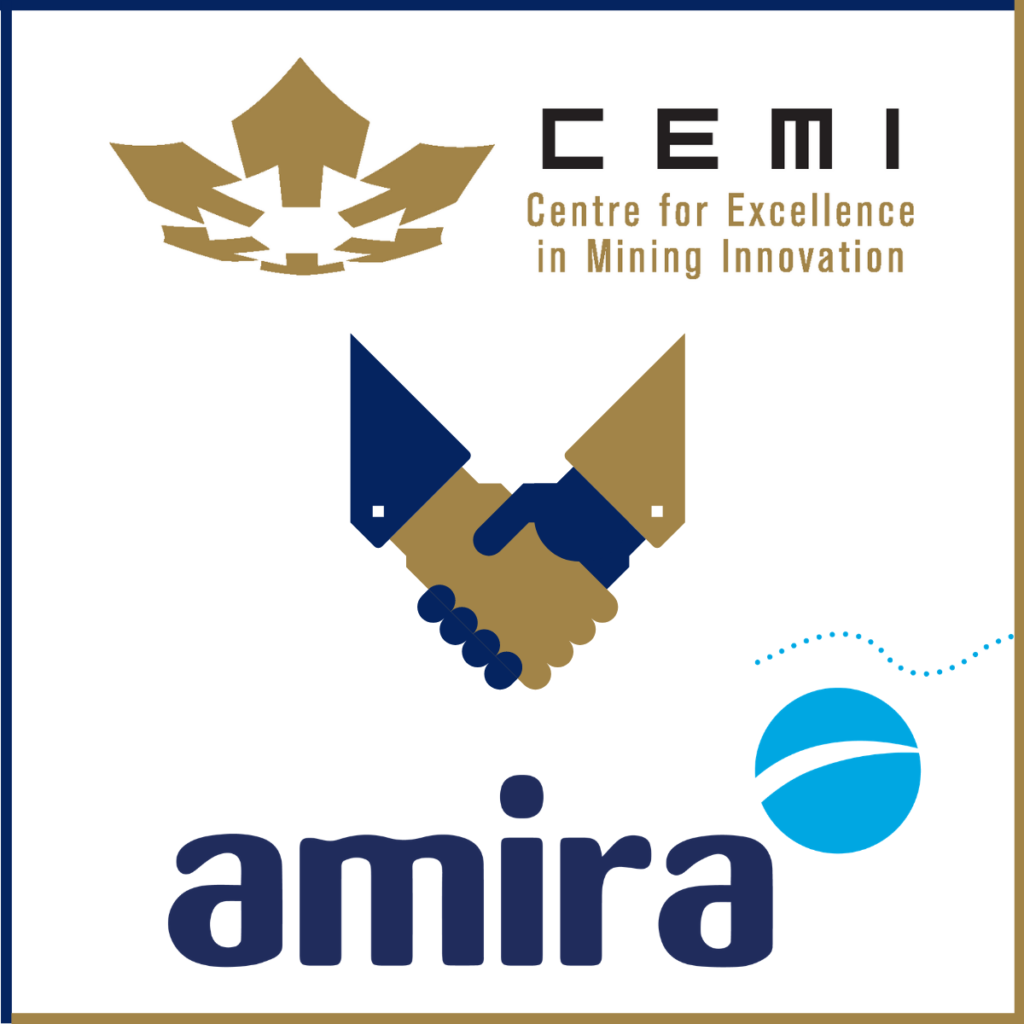 Amira Global and the Centre for Excellence in Mining Innovation (CEMI) in Canada are delighted to announce the signing of a Strategic Alliance.
The Alliance aims to accelerate the commercialisation of innovative mining solutions that emerge from research and development programs facilitated through both organisations, developed for the benefit of the global mining industry.
CEMI is a not-for-profit focused on delivering step-change innovation to significantly improve the performance of the mining industry.
As Canada's leading source of mining innovation, CEMI offers leveraged programs and commercialisation services to help innovators deliver solutions to industry.
This global partnership is ideally suited to deliver results to the mining industry through international collaboration and its focus on developing solutions that can improve the economic, social and environmental performance of the natural resources sector globally.
The CEMI-Amira partnership aims to provide pathways for successful implementation and commercial outcomes from R&D in multiple disciplines and industry sectors, bringing benefits to the mining industry, and our shared members, clients and stakeholders.
---
For more information contact: