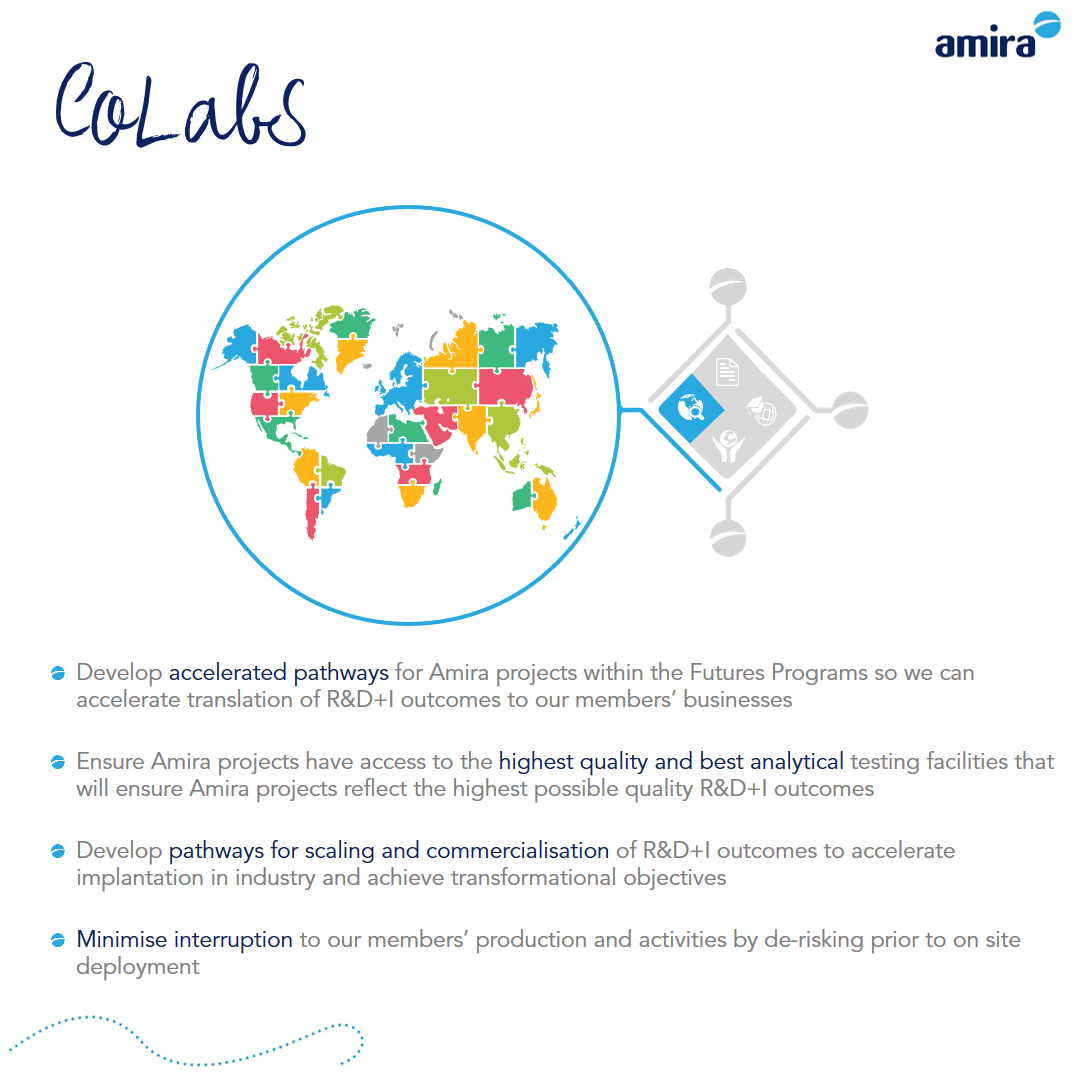 The Amira CoLabs program aims to connect a network of test facilities across the globe. The program is a core component of Amira's Enabling Futures Program and is designed to:
Accelerate collaboration across the ecosystem
Develop pathways for Amira projects within the Futures Programs to enable accelerated translation and implementation of R&D outcomes
Develop and strengthen pathways for scaling and commercialisation of R&D outcomes
De-risk R&D outcomes ahead of on-site deployment.
Develop a global community of test facilities
These test facilities span the mine value chain and include automation and robotics precincts, underground and open pit test beds, laboratories, digital spaces and innovation hubs. Amira Members will have facilitated access to facilities, allowing them to accelerate the development and implementation of technology with the least disruption to on-site operations.
The overarching purpose of this access and integration is to develop pathways to implementation for R&D and innovation through communities learning together from experimentation, piloting, and upscaling.
To find out how you can plug into this network that includes NORCAT, and the Australian Automation and Robotics Precinct (AARP) contact Dr Anil Subramanya.