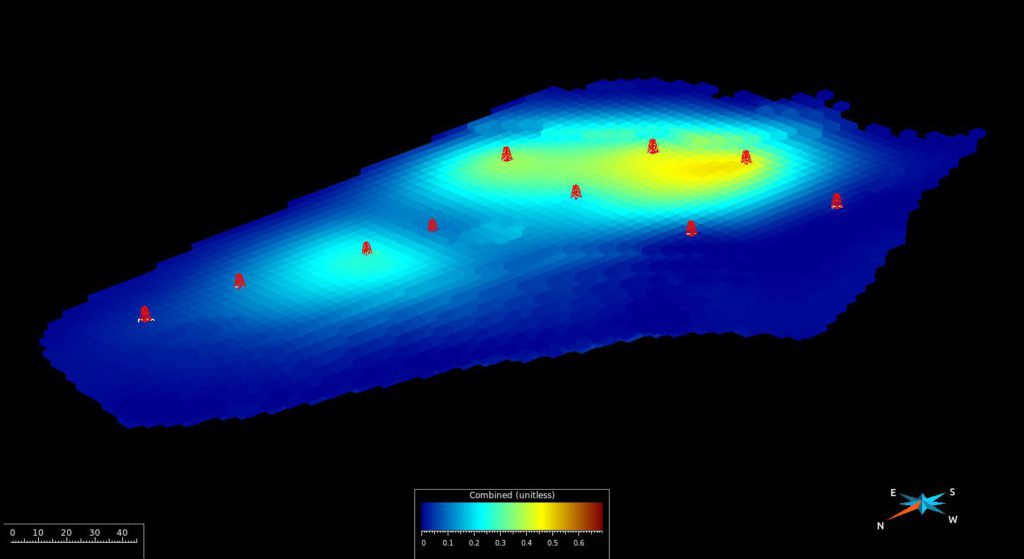 Philipp Buettner | Helmholtz Institute Freiberg for Resource Technology
Themes:
Tailings repurposing that results in a step change in existing tailings volumes
Project title: recomine – rethinking resources
Research team:
Offering to sponsors:
The project offers new machine learning based sorting techniques to reduce material in the plant and geometallurgical 3D modelling to determine how the tailings can be repurposed.
Summary:
The proposal contains two different solutions to tailings management. The first involves a new sorting technique using artificial intelligence to separate waste. The sorting process is optimized with machine learning algorithms that ensure same performance with less material.
The second solution provides a realistic geometallurgical 3D modelling technique for tailings.  By using gesostatistical optimized sampling grids, mineralogical and hyperspectral drill core analysis and new interpolation algorithms with respect to the material characteristics, the tailing history and the limits of processing, it is possible to determine the valuable metals and industry minerals, which can be extracted from the tailings.
+ Open to discussions on other industry challenges.
Benefits to industry:
Environmental
Improved energy balance
Reduced carbon footprints
Reduction in the volume of tailings
Economic
Extension of mine through by increasing available space in the facility
Optimized plant design (smaller plants – same throughput)
---
Recordings of each submission are available to Members only. Please click on the link below to request access to the recordings and nomination form.