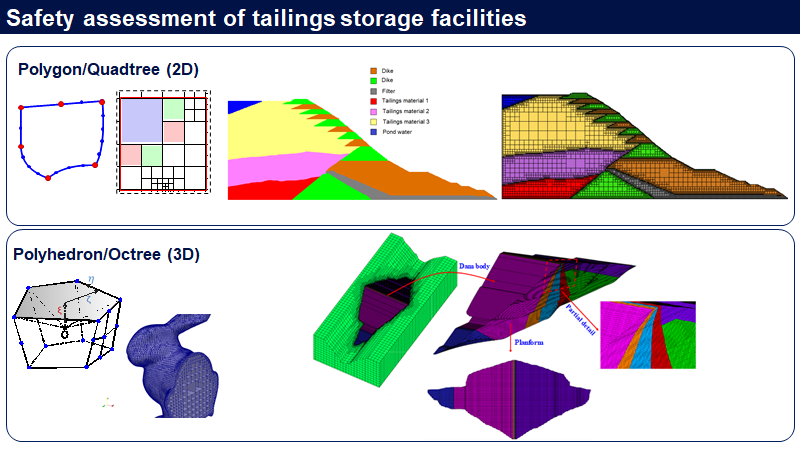 Ooi Ean Tat, Thomas Baumgartl | Federation University Australia
Theme: Avoiding catastrophic failure
Project title: Safety assessment of tailings storage facilities
Research team:
Offering to sponsors:
The proposal offers the capability to perform an analysis during the design and operational phases of the tailings storage facility by integrating with concurrent data obtained from continuous monitoring technologies.
Summary:
This proposal involves adapting an in-house software to simulate a tailings storage facility, improving the ability to assess its safety. The software can be used to predict the potential impact of ongoing operational changes to the facility, such as adding additional layers of tailings or elevating the tailings dam wall, changes to the water table and seismic activity as inputs to the computational model. The step change is the time in which results are available; the software does not have to rebuild the numerical mesh each time and can, therefore, deliver fast outcomes.
The technology is currently being applied to landform stability in coal mines and has the potential to be applied to tailings storage facilities of other commodities.
Benefit to industry:
Safety
Integrating continuous monitoring to assess risk of failure
Environmental
Continuous monitor and forecasting modelling to prevent failure
Recordings of each submission are available to Members only. Please click on the link below to request access to the recordings and nomination form.