In today's post we discuss tailings management and the release of the Expression of Interest for the Amira Collaboration on Tailings program with Amira Global CEO Dr Jacqui Coombes.
"Tailings represent a complex issue and is driven by the need for change to occur at scale and pace.
We are working with our Members to deliberately transform the tailings challenge in the interests of society, our industry, and the communities who work near and on our mine sites.
In our hyper connected environment, society holds companies to account as one global entity – the mining industry.
This means, that failure by one company, in one jurisdiction has the potential to impact all, impact share price, impact ability to have new licences granted, impact ability to continue operating.
By working together, we can also address the challenge head on.
This means identifying those audacious scientific and engineering challenges, the ones that we know if tackled and resolved will bring about shared benefit; the ones that could transform the way our industry continues to deliver resources to society, but in a way that addresses society's expectations in an increasingly complex landscape.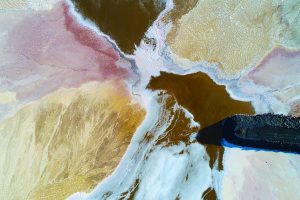 How big is the challenge?
Globally the mining industry is estimated to produce over 11.6 billion tonnes of tailings per year with 90 percent of this volume being permanently stored in tailings dams.
We all recognise that declining grades coupled with an increased demand will result in a dramatic increase in annual tailings volumes produced across the globe and in every commodity.
The lifetime cost to build, operate, maintain and close a tailings dam is estimated at over $680 million USD.
Moreover, catastrophic failure of dams is occurring at a rate of 2.2 failures per year, sadly resulting in loss of life and environmental damage, and the cost to society is estimated at up to $2.9bn USD per failure event.
The cost is expected to rise driven by lower grade deposits, increasing water scarcity, climate change resilience measures and increasing stakeholder expectations. 
In addition, current methods of waste generation and tailings storage will begin to act as a constraint on mining expansion.
This may manifest as real-estate constraints that can't accommodate increasing volumes, increasing costs related to tailings driving deposit economics, more complex minerology in deposits with finer particles and increased clay content, and of course the impact of investor scrutiny, government regulation and community opposition.
There is a business imperative to demonstrate that mining companies can manage these increasing costs and risks. This will require driving change through the industry, allocating adequate resources to the problem.
The opportunity
There is opportunity for those companies that can find and implement new ways for material to be processed and stored.
Disruption is coming to the mining business model.
The drive for vertical integration of the supply chain (technology companies, car and battery manufacturers) mean that capital will flow from new stakeholders with new expectations.
The demand to demonstrate ESG credentials will grow and those companies that demonstrate they have a new way of operating will attract investment.
The depletion challenge will become more of an imperative over the next decade.
The types of world class deposits that have driven a competitive advantage for companies in the last 30-50 years won't necessarily be the type of deposits that unlock competitive advantage in the next decades.
There is a need to find ways to extract metals while moving less waste, consuming less water and energy and improving dialogue with host communities.
The companies that invest in this work will bring the next generation of resources into being. 
ACT Expression of Interest
We are tackling the challenge of change in the production and management of tailings by developing the ACT program, P1304.
ACT will support the Global Industry Standard for Tailings Management ambition of zero harm to people and the environment with zero tolerance for human fatality.
ACT is a program; it brings together multiple research projects under one umbrella to ensure we as an industry move beyond delivering point solutions to generating conditions for widespread change.
In developing the suite of projects, we are making connections between researchers, linking projects where it makes sense, and building a transdisciplinary understanding of the tailings challenge.
We are also making sure it supports implementation pathways for sustainable solutions beyond the life of a project.
The Expression of Interest for ACT is now available and open for sponsorship.
I encourage all Members and those interested in tailings management solutions to access this proposal by contact Amira Global Manager Collaborations Bev Kubat at bev.kubat@amira.global.
My personal message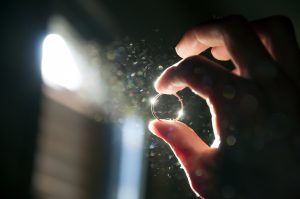 My wedding ring is a symbol of my love for my dearest life partner.
It serves no other purpose, and certainly no utilitarian purpose. And yet, I know that ounce for ounce behind my beautiful symbol of love, my ring is responsible for two to five cubic meters of tailings sitting somewhere, risking someone, and going nowhere with our current industry approaches to tailings.
When I extend this thinking to the technology and equipment that surrounds me, I am stunned by the potential scale of my personal tailings' footprint.
So how do we contemplate addressing our shared tailings footprint, acknowledging that each of us holds indirect links to this, our industry's greatest legacy challenge?
One way is to seek breakthroughs within a shared collaborative framework. This is the fundamental basis for ACT, and the reason I encourage all of you to investigate further in order to bring about change."
Dr Jacqui Coombes
CEO Amira Global