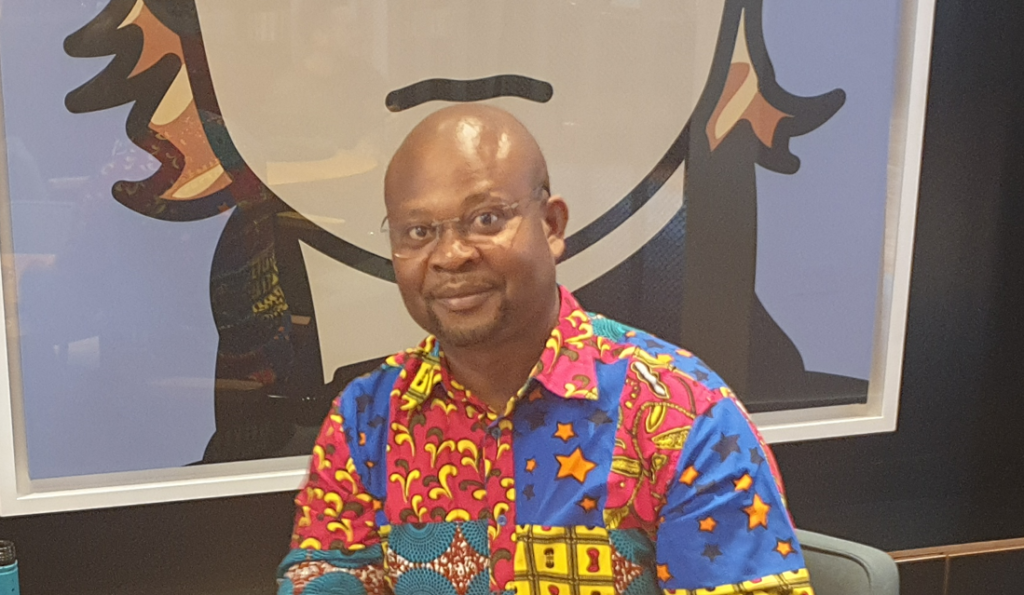 Amira Global is thrilled to announce the appointment of Anthony Anyimadu (Tony) as the new VP of Mineral Processing and Manager Africa.
Mr Anyimadu joins Amira on 1 May from Anglo Ashanti, where he is currently Group Principal Metallurgist.
Mr Anyimadu has 28 years' experience in operations, research, and projects in platinum, gold and base metals. He has also played a lead role for industry in Amira's long standing P9 project and other key Amira initiatives. 
Tony has worked on projects and operations in all key mining regions of Africa, Australasia, and the Americas.
His passion is fit-for-purpose designs that sustainably take advantage of the natural endowment of the ore deposit.
Tony joins Amira to take a leadership role in Amira's presence in Africa and a global leadership role in the mineral processing portfolio.
Amira's Mineral Processing Portfolio
Mr Anyimadu has been an active industry voice in several iterations of P9, P420, and other industry-R&D projects.
We are looking forward to Tony working with the mineral processing community to define and direct the R&D+I.
There's more! Read on
Below is a list of selected academic publications and presentations by Mr Anyimadu.
Anyimadu, AK, Bradshaw DB and Franzidis, JP. "REAGENTS FOR THE OPTIMISATION OF THE FLOLTATION OF PYRRHOTITE AND PENTLANDITE". SAIMM (Southern African Institute of Mining and Metallurgy) Western Cape Conference, Lord Charles Hotel, Somerset West, Cape Town. 1996.
ANYIMADU, A.K., RULE, C.M. and KNOPJES, L. THE DEVELOPMENT OF ULTA-FINE GRINDING AT ANGLO PLATINUM. International Platinum Conference 'Platinum Surges Ahead', The Southern African Institute of Mining and Metallurgy, 2006.
C.M. Rule and A.K. Anyimadu, FLOTATION CELL TECHNOLOGY AND CIRCUIT DESIGN – AN ANGLO PLATINUM PERSPECTIVE. SAIMM publication. The Journal of The Southern African Institute of Mining and Metallurgy VOLUME 107, OCTOBER 2007. SAIMM Silver medal Award to Tony Anyimadu
R.G. Coleman, D.J. Alexander (JKTech Pty Ltd, Australia) and A. Anyimadu (Anglo Platinum, South Africa). SAMPLING LARGE SCALE PLATINUM FLOTATION CIRCUITS. Minerals Engineering, Flotation 07.
AK ANYIMADU, STRATEGIC APPLICATION OF GEO-METALLURGY AT AGA. Session 2 Paper 3. BALLARAT GOLD SYMPOSIUM, May 30 – June 1, 2017, Mercure Hotel and Conference Centre, Ballarat, Victoria
G R Ballantyne, N Clarke, P Elms, A Anyimadu and M S Powell. "APPLICATION OF RESEARCH PRINCIPLES TO IDENTIFY PROCESS IMPROVEMENT AT SUNRISE DAM GOLD MINE", presented and published at MetPlant 2015 in Perth, Australia. CEEC Award Honourable Mention
Anyimadu, A, Appeah Owusu, M, Peattie, R, Chamberlain, V, and Aniawu – Asumakah, M. SORTING THE FUTURE? POSSIBILITIES AT OBUASI MINE. Keynote paper delivered at Pre-Concentration Conference, AusIMM, October 2020
Bhadani, Kanishk; Asbjörnsson, Gauti; Bepswa, Paul; Mainza, Aubrey; Andrew, Elibariki; Philipo Jisenha; Zulu, Nkanyiso; Anyimadu, Anthony; Hulthén, Erik; Evertsson, Magnus. SIMULATION-DRIVEN DEVELOPMENT FOR COARSE COMMINUTION PROCESS – A CASE STUDY OF GEITA GOLD MINE, TANZANIA USING PLANTSMITH PROCESS SIMULATOR. INTERNATIONAL CONFERENCE ON ENGINEERING DESIGN, ICED21. 16-20 AUGUST 2021, GOTHENBURG, SWEDEN
P.A. Bepswa, A. N. Mainza, K. Bhadhani, M. Evertsson, Elibariki Andrew, Jisenha, Philipo, Nkanyiso Zulu, Anthony Anyimadu. METHODOLOGY FOR TUNNING DOWN A FULLY OPERATIONAL SABC CIRCUIT TO SINGLE-STAGED BALL MILL OPERATION. Comminution '21. Minerals Engineering.
Anyimadu, AK. FROM STUDIES TO OPERATING PLANTS – FOUR VALUE ADDING METALLURGICAL INSIGHTS. Minerals to Metals Institute hosted by University of Cape Town and SAIMM, February 2021
Anyimadu, AK, OPTIMIZING MINERAL PROCESSING PROJECTS – 3 DECADES OF PGM, BASE METAL AND GOLD EXPERIENCE. Global Comminution Collaborative (GCC), September 2021.