Amira Global is celebrating its Members, new and old. Today we shine the spotlight on Muon Vision.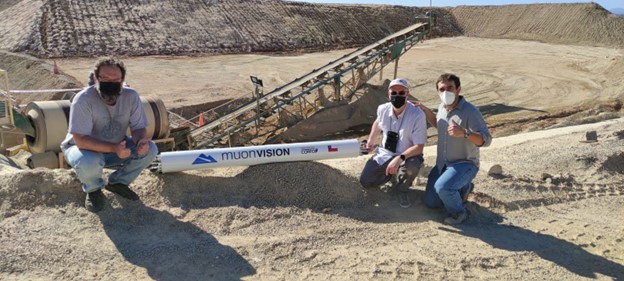 Q1. What would you like the Amira community to know about your business?
Muon Vision's mission is to provide the mining industry with transformational X-ray like powers to boost its safety, efficiency, and social license. Because there are no alternative metals or alternative planets.
We are a service company with a deep technical expertise, represent more than 60 years in advanced applied physics research, real world muon radiography applications and the mining industry. We are inventors and pioneers.
Most of our focus so far has been on leaching heaps, where we have demonstrated our ability to map absolute fluid content in the pore space of the material. This helps miners produce more, optimize their processing times and costs, and reduce financial and slope stability risk.
We are equally passionate about bringing our remote sensing, deep-reading and minimally invasive technology to the critical area of monitoring and managing tailing storage facilities.
Q2. What is the problem that, if solved, would make the biggest difference in our industry?
Our ultimate goal and ambition is to reduce the uncertainty on the estimated factor of safety for slopes and dams. This is a complex task, and it will require the best that experts, operators, and stakeholders can provide. We want to do our part by building the best-in-class 3D density mapping tools to augment the industry's current capabilities.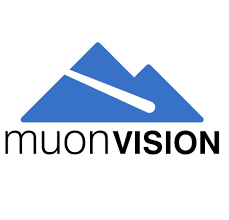 Q3. What do you think are the greatest challenges to successful collaboration and how can they be overcome?
We understand a mining company is like a very large ship. It needs to maintain a clearly set course. Whereas a small service company is like a fast motorboat: it can steer aggressively but it needs clear feedback. The challenge is clearly to get to the same place at the same time! This can be overcome by fostering our mutual understanding, maintaining good communications, and investing in our future by taking calculated risks. We are here to help build that future, so please share your vision of what it should look like.
Q4. Innovation has its origins in addressing challenges and leveraging R&D – what are your success stories?
Just on the topic of muon radiography alone, the members of our team not only were the very first ones to build and field test a borehole sensor in 2012, but also invented entirely new imaging modalities for the 3D reconstruction of density data. Historically, we have brought our ingenuity to address challenges in Oil &Gas and Homeland Security.
Now we feel we have found our home within the mining industry, we see many opportunities and we can't wait to get started!
Q5. From whom do you draw your greatest inspiration
Enrico Fermi once said that ignorance is never better than knowledge. We agree, and we think this applies to all of us. We are passionate about learning and providing our partners with detailed information to make better informed decisions.