We spoke to Jonathan H. Castillo Álvarez from AndesH2, the lead in our decarbonisation project in LATAM, about how the project will benefit industry.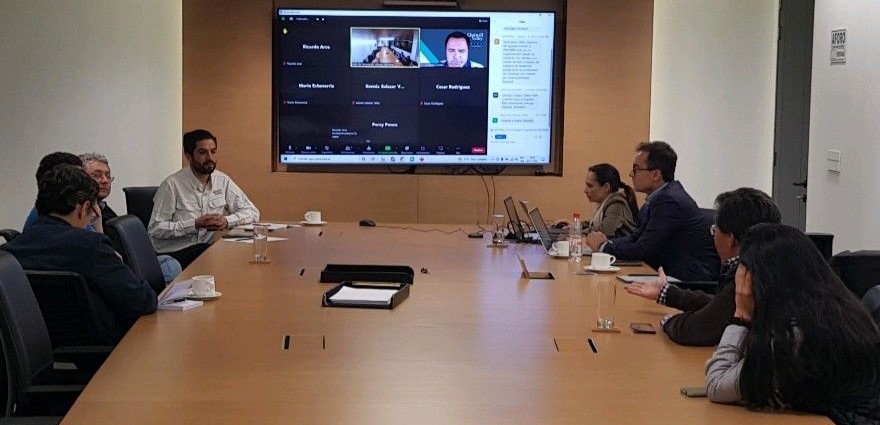 P1326 Decarbonization of mining operations implementing hydrogen dual combustion systems is a new Amira Global project. It features a series of pilot projects to make hybrid static fossil fuel generators and vehicles.
The project involves developing diesel-green hydrogen dualization systems for six different types of engines, to be tested on mining sites in Chile, Peru, Brazil, or Colombia.
Mining companies investing in P1326 can expect backup generators and vehicles able to operate with a dual combustion of hydrogen and diesel, with different levels of replacement of diesel (the starting point is 15% to 20% of replacement).
"Considering the current diesel replacement conditions, if just two vehicles are making hybrid and their autonomy increases 20% (each) as expected, then this could motivate the company in charge of providing the transportation service to move towards hybrid vehicles," Jonathan said.
"We are motivated by the volatility of fossil fuels price, and the tendency towards making more eco-friendly all production processes.
"In this context, the massive use of hydrogen as fuel for the static generators and vehicles will significantly reduce the emissions of mining industry related with their logistics and/or backup systems.
"It constitutes a first step towards decarbonizing such an industrial sector."
What sets this project apart?
This project pioneers the combined use of green hydrogen and diesel as energy sources in static motors and vehicles.
The combined use of hydrogen and diesel contributes to the decarbonization of mining operations (specifically logistics, transport and energy backup) through the gradual substitution of fossil fuels.
Unlike other developments in this area, this technology:
can be implemented in the short term
can be implemented using the current assets of mining companies (i.e., no technology replacement is required (at least in the current stage))
might contribute to extending the life span of current diesel fueled static motors and vehicles.
Outcomes for industry
Mining industry invests heavily in energy, particularly fuel.
As such, an initial step for making mining more environmentally friendly could be a reduction in fossil fuels in generators and vehicles.
"This way,CO2 emissions and the mining industry carbon footprint are reduced."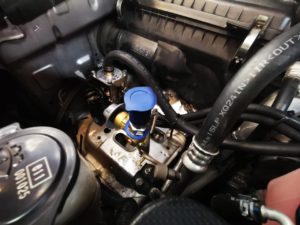 Why this is important for industry
National and international regulatory frameworks are moving towards imposing taxes and other economic penalties for products and services with significant environmental impacts.
Accordingly, mining needs to move forward with its decarbonization plans.
Due to the amount of energy involved in mining operations, green hydrogen as an energy vector is an appealing alternative. This project will foster the energy transition and constitute the first step on the use of green hydrogen in the mining industry.
The transition will be done gradually, identifying aspects to be enhanced so as the risk associated with technology replacement, market and infrastructure barriers, and social risk aversion to adopt new technologies is reduced.
P1326 is progressing industry knowledge
"Nowadays, the generation and use of hydrogen have become an appealing alternative for decarbonizing any energy grid (electric and thermic mainly)."
Green hydrogen is a renewable energy resource, generated from water through hydrolysis. During the process the water moleculte is split in to hydrogen and oxygen.
Green hydrogen can be used to partially replace fossil fuel and reduce the environmental impact of static generators and vehicles.
Is the technology viable?
Research is still underway into the viability of hydrogen as a fuel source. This project will allow mining companies to determine how hydrogen can be safely used in mining operations, and how its potential can be exploited in such a way that the energy transition becomes a reality in mining industry.