Lais Resende, Circular Economy, ESG, Tailings Reusing, Specialist, Mining Engineer, Vale
Please describe your role and a provide a very brief career biography.
Circular Economy for me is not the new sustainable way to do business, but it is path to create a better future for us and our generation and the warranty to keep mining. If the mining industry wants to survive, they need to create and to implemented solution for their wastes.
I believe that there is and it is possible to do more sustainable mining. That's why since 2015 when we still didn't have all the structure and necessary investments, I had the courage and daring to embrace this purpose, influence other people, and start a transformation within Vale. Today I am proud to say that through this resilience, sense of ownership, teamwork, and willpower, it was possible to take several circular economy initiatives from iron ore waste and transform them into new products. In the beginning, there was still no dedicated structure for such activities, and I was present at all stages of this journey, I was able to learn and act from ideation, planning, prototyping, implementation, incubation, and business development. Today we have an ecosystem of partnerships with various national and international stakeholders, with a portfolio of more than 25 different types of products that use iron ore tailings and its sand in their composition, and since 2021 I have been able to contribute to this research leveraging the destination of almost 1.0 MM t of waste reused. If today different markets consume iron ore sand, it was because 7 years ago people like me broke several barriers, proved that it is technically possible, and influenced people around us to believe like us in this transformation. I was just a teenager when I set up the first lan house in my hometown in 2006. At that time, there wasn`t internet there. So, my business was a pioneer. My city had around 10,000 inhabitants. As you can imagine for a sixteen-year-old girl, I had neither business skills nor family or financial support to run it. Therefore, it did not go very well. But it was worth the learning.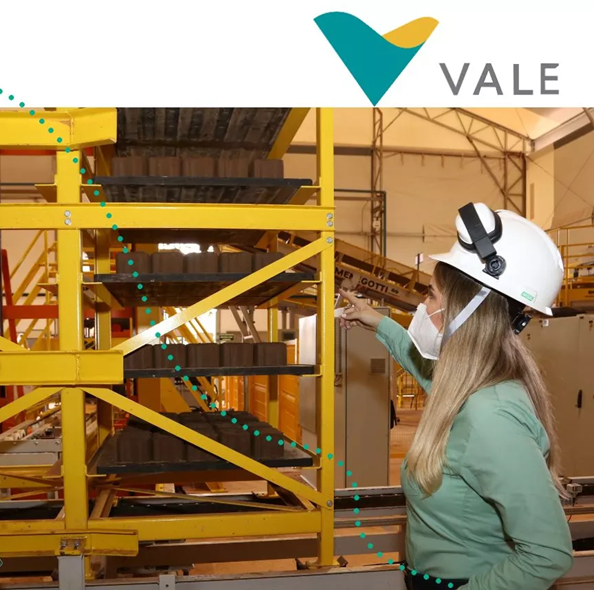 Being a public school student didn`t stop me from passing a selection process in one of the best private schools in Brazil. I won a scholarship and because of that, I moved to Belo Horizonte (Minas Gerais State/Brazil) in 2008. After that, I tried to obtain more life and cultural experience before continuing my academic life, so I moved to Australia and lived there for almost half a year.
When I return to Brazil, I passed the graduation process from the Federal University of Minas Gerais State (UFMG) where I became a mining engineer. In 2019, I came back to UFMG to start my master's degree in Mining Engineering, Materials, and Metallurgy.
Since 2015, I have been an intrapreneur inside Vale S/A. I believe that the seed of innovation, the entrepreneurial spirit, and the willingness to solve problems back then, started when I created my first business. I assumed the responsibility and dared to undertake it. One example was the implementation of the sustainable sand business at Vale.
Since 2021, I was leading an open innovation project together with Imperial College and MIT. In that project, I mentored 5 professionals to develop a new business and research circular economy. I won the prize for being the best problem owner and I had the experience to work with several universities, startups, and companies around the world.
Currently, I am part of the New Business Management at Vale in which I continue to research and implement tailings reuse solutions and decarbonization initiatives. Our purpose is to transform iron ore tailings into a sustainable product that can be a new source of sustainable sand and/or quartz for the world. And also help Vale to achieve the goal to be a neutral carbon until 2050. Since 2021, I have participated in the creation of 3 startups from Vale which will help Vale to be a faster and more sustainable company.
During these 7 years, I was able to research and implement different projects in different stages of maturity (TRL) and also structure the business based on these technical results. I started Vale's first research into the reuse of iron ore tailings and was able to structure the R&D and product portfolio based on these materials. An example was my work, from the ideation to the incubation of the First Tailings Brick Factory in Vale operated 100% by women. Another project that illustrates was the development of sustainable road, countryside, and rail pavements, in which I was able to make more than 30 km of experimental stretches in partnership with universities, companies, and government. With the results I can structure a social program (Criando Caminhos) to improve infrastructure from the cities neighboring Vale's operations with other people. In addition to projects related to the civil construction sector, I have also been working on the development of strategic and high-value products such as high-purity quartz for the solar panel and semiconductor markets. There are already more than 15 projects implemented, and 25 official national and international partnerships that add up to more than R$ 50 million reais, which made it possible to reuse almost 1 million tons of sand from reused iron ore tailings.
I think that we need to contribute into a creation of circular economy of mining wastes in our region. So, I am part of some important technical groups of Circular Economy of Mining Wastes in Brazil as IBRAM, The Brazilian Mining Association, and ABM, Brazilian Metallurgy, Materials and Mining Association. Furthermore, I dedicate my free time to my family and sports. I am passionate about radical sports and currently practice wakeboarding.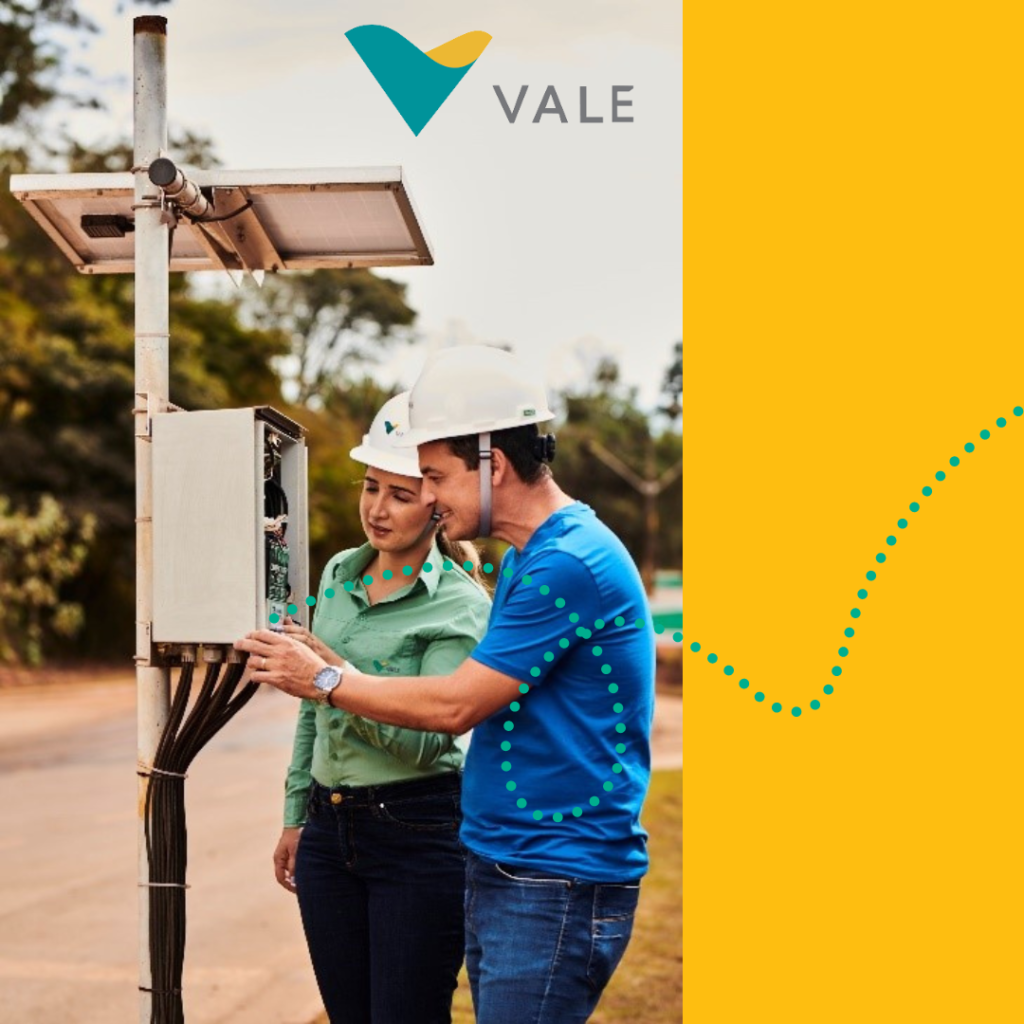 In your opinion, how important is the circular economy to the mining industry?
If the mining industry would like to continue its core business, it is crucial to transform its economic business model into a circular way. The consumers are more conscious about their choices, the investors are pressured, and the environment needs bits of help. The mining industry takes out a lot of waste per year and this amount of material is a new opportunity to reduce the environmental impact and create new business with them. Beyond giving a new life for wastes, the circular economy solutions can help reduce global GHG emissions by 39%, according to research by McKinsey (2019), making the Circular Economy key to any decarbonization strategy.
What does the industry need to implement/do/change to make the circular economy a reality?
One big challenge is to find ways to scale up the technical solutions. The circular economy needs to be a priority for mining industry. Besides that, the valuation of new projects needs to consider the less environmental, social and safety impact of dam and piles. It was important as well to invest in and foster innovation and research regarding it. The mining industry needs to promote a positive agenda with the government and public institutions to create an ecosystem that can make it feasible to sell materials recycled with tailings and other mining wastes. A strong alliance between research centers, governments, companies, and communities became the circular economy a reality. Finally, the mining industry and the others productive chains must create recycled products made out of mine wastes with less cost that the consumers can pay for it and they can seem the benefits of it.
What changes have you seen in the management of tailings?
From five years ago there was little research on the reuse of waste in other production chains and companies also did not direct many investments and dedicated people to this front. There were occasional surveys and it was believed that there would be the possibility of finding a single solution that would address the entire volume of waste generated. In addition, he believed that the consumer market would accept the waste as it was produced, as long as the technical viability was proven. A good example of this is what we did at Vale. First, we focused on creating an ecosystem of partnerships with several research centers and companies, so that we could build a diversified portfolio of solutions for iron ore tailings. Based on the results obtained, Vale understood that to put the circular economy of its waste into practice and be able to promote a major transformation, it would need to have a product since the consumer market would not accept buying waste. For this reason, investments and people were directed towards the governance of these initiatives; several adaptations were made in the production process, to generate sustainable sand from the processing of waste. With a technically validated product for various applications, the creation of the sand business was structured. In addition, it was understood that to expand the reuse of waste, it is crucial to diversify the solutions. From 2020 to the end of 2022, around 900 thousand tons of iron ore tailings were reused.
If there was one problem you could solve in tailings management, what would be it?
We are seeing several progresses with ESG initiatives. However, there are many preliminary concepts regarding accepting recycled products. Besides that, many potential consumers are worried just about the price instead of the origin of their raw material, for instance. To change this reality, we will need to think about how to turn lab-proven concepts into ubiquitous products that people want and can afford to buy. This will require a massive effort to influence them with the benefits of those recycled products and also create a regulate environmental in which make favourable this change. This is for me one important problem that can be solved by putting together government and investors to create laws that can increase and regulate the interest of other markets to use recycled materials made out of tailings.
What message would you like to communicate to industry and society about circular economy and tailings management?
The circular economy is crucial to keep the mining industry. Therefore, It will need to prioritize this agenda and it will demand sharp listening skills to anticipate and respond to society's demands. The mining industry is changing the way to do business, but there is a long path to building a circular ecosystem. For a company to reuse its waste in the long term, it will not only depend on how much space in the geotechnical structures will be saved but whether or not reuse makes economic sense. Customers who want the best products, at the best prices and as quickly as possible, are also those who demand a greater commitment from companies to socio-environmental sustainability practices. Several initiates went out of labs and nowadays several consumers are trying products made out of tailings. The circular economy is not the only solution to solve the tailings challenge, we need to continue researching new ways to reduce their generation of them and try to find new geotechnical solutions. Right now, the key to the circular economy innovation agenda is making it go faster, achieving scale and keeping society support.
What inspires you about the mining industry?
The mining industry provides the foundations for modern living. Also, the mining industry plays an important role in the economic and social development of many communities, especially in regional and remote areas. Mining also contributes to the steady and sustainable supply of energy to meet ongoing demand, and minerals that are used in every facet of modern life. Electricity is fuelled by coal and renewable energy cells use minerals including lithium and cobalt. Mining is essential for contemporary lifestyles. I have honestly been inspired by the adaptability and scale of this sector. One example of it is the circular economy of tailings. Iron Ore mines and base metals mines generated a huge amount of this waste and they are trying to create a sustainable business solution for them, to research new ways to reduce them and they are keeping productive and they are sharing value with their communities.
What do you perceive as the major challenges for mining in your region?
The mineral reserve with a high content of main ore is decreasing in the Quardilatero Ferrifero region. Because of it, the mines generated a lot of amount of tailings and overburden. In my opinion, there are many challenges regarding it.
First of all, it will be crucial to find new mineral processing routes which will be able to reduce the tailings and overburden.
Secondly, we need to be creative and bold in creating a new business model which allows us to reuse the tailings daily generated and the tailings deposited in dams or piles at the same time including the conventional aggregates producers. If mining companies don`t think about that, they can create another problem with that good thing: the circular economy of tailings.
Third, we need to think of new ways to transport tailings with competitive costs. I think the solution can be to integrate the mining value chain with other sectors' value chains. Also, it is equally important to:
achieve the scale for the circular economy of tailings
increase the acceptance of recycled products made out of tailings
foster new developments in dam tailings security
foster politics and laws that can create an attractive ecosystem for using products made out of tailings, and
combine different types of business models + philanthropic + share value.