P1322 East-Africa Exploration Initiative (EAXI)
Project Number: P1322
Status: In Development: Expression of Interest
Project manager: Dr Anil Subramanya
The East Africa Exploration Initiative is a comprehensive program designed to improve the base metal and gold exploration potential of East Africa. Through an integrated approach of research and data collection, the initiative aims to understand the region's geological "anatomy." The central goals are to assist exploration companies in pinpointing areas with maximum prospectivity and to support local Geological Surveys and universities in providing pre-competitive data and information.
Inspired by the successful West African Exploration Initiative (WAXI), an initial 12-month data gathering pilot project is planned. The endeavor will mirror successful exploration programs that have resulted in new discoveries worldwide.
Key objectives of the research team include: aiding exploration companies to concentrate their activities in areas of maximum prospectivity; assisting local governments and Geological Surveys in providing precompetitive data and information to stimulate inward exploration investment; focusing on high-impact initiatives; leveraging existing resources and expertise; fostering collaboration with local researchers; facilitating knowledge transfer and training to local geoscientists; identifying and reducing data gaps, especially in geophysics, geochemistry, and geochronology; and aggregating the results into a single web-based database accessible to all sponsors and local researchers.
The initiative will initially target prospective regions in Tanzania, Kenya, and Uganda, with potential future expansion to other areas such as Egypt, Ethiopia, and Southern Sudan. The initiative will cover Archean Tanzania, Paleoproterozoic-Mesoproterozoic belts of Tanzania and Uganda, and reworked/juvenile belts and inliers/exotic of Archean crustal blocks in the Neoproterozoic East Africa.
For more information, please contact GM Australasia/VP Geosciences Dr Anil Subramanya anil.subramanya@amira.global
Researchers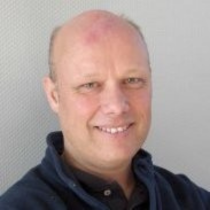 Prof. Mark Jessell
Centre for Exploration Targeting The University of Western Australia